MS FLORIDA SENIOR AMERICA 2018,
CATHERINE CARCIOPPOLO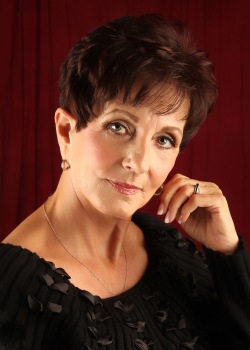 CONGRATULATIONS to CATHERINE CARCIOPPOLO, Ms Florida Senior America 2018, and Special Thanks to Rose Tydus for an exemplary State Queen!

Catherine Carcioppolo from Lake Worth, Florida, is a nurse who specializes in oncology and Hospice Care. She is currently working part time in the home health care field as a Quality Assurance Nurse. In between her nursing career, Catherine owned and operated a childcare learning center which provided daycare to one hundred and thirty five children.

In addition to her career, Catherine also volunteers with the Disaster Assistance Team and the Disaster Health Services Team of the American Red Cross. She can be found assisting with natural disasters, in hurricane shelters and fire sites. Most recently, Catherine was on the scene of the Parkland School shooting massacre lending a helping hand. "Giving back", as Catherine states, means helping people get through difficult situations and knowing other people are there for them.

Catherine was born second of eight children. Four of her siblings died in childhood as a result of liver disease and one brother died from AIDS. The loss of her siblings at such young ages helped the medical profession pave the way for liver transplants and the management of childhood Cirrhosis. As an adult, she cared for her elderly parents before they died. Perhaps that is why Catherine is so consistently passionate in helping others. Unfortunately, she is consistently inconsistent on her weekly bowling league! It does provide her with the opportunity to laugh a lot. Laughter is a natural healing mechanism according to Catherine.

Family means the world to Catherine. She is the Mother of two daughters, and grandmother to five wonderful grandchildren. She is also a sister, aunt and great aunt. Catherine lives with her husband Robert Mann, both on land in Lake Worth and at sea aboard their vessel in Stuart-traveling the intercostal and beyond!