MS FLORIDA SENIOR AMERICA 2019,
DR. CATHERINE GRANT PICKREN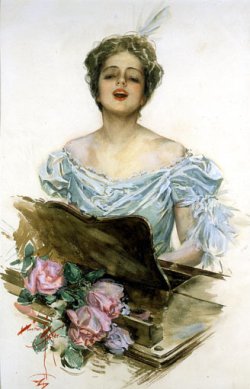 CONGRATULATIONS to DR. CATHERINE GRANT PICKREN, Ms Florida Senior America 2019, and Special Thanks to Rose Tydus for an exemplary State Queen!

Coming from North Carolina to Fernandina Beach, Florida in 1984, I immediately got a job playing the piano at a resort on Amelia Island, Florida. While playing the piano in the lobby of Amelia Island Plantation (now the Omni), I got to meet many of the local people as well as tourists. While continuing to play on weekends, I went back to school and finished a music education degree. In 1993, I began teaching public school music at Mandarin High School in Jacksonville, Florida where I taught school choruses, class piano, and music theater. I have taught all grade levels K-12 for 27 years.

My life is unique, in that I reside in both Fernandina Beach, Florida and Folkston, Georgia. l am currently a music specialist at Blackshear Elementary School located in Blackshear, Georgia. Being the music specialist at the school, I reach out to the Pierce County community to invite them to a Veteran's Day Program, Black History Program, as well as 6 grade-level musicals. All of the work that I do to prepare for these events is volunteer-based. Besides teaching the elementary chorus, I also direct and sponsor a flag team, majorette squad, and talent show. During the Christmas Holiday, my students perform at local nursing homes, where I also volunteer playing the piano from time to time.

Since turning 60, I have been active and innovative. Having excellent writing skills, I have written and published 2 fictional novels. My first mystery-romance novel was "Jewels on Tiger Island." The second romance novel was titled "Please Don't Shoot the Piano Player." I have received certification in world drumming during summer workshops via VanderCook College. Other interests and hobbies that I enjoy are reading, directing and acting in musicals, and composing music.

Organizations that I have been affiliated with include the Music Educator's National Conference (MENC), and the National Board of Professional Standards for Teachers (NBPST). I was nationally certified in early/middle childhood music.

My platform is to promote music education in order to keep music in the public schools. One of my future goals is to be a proponent of teaching music as a volunteer in cancer institutions such as Nemours Hospital for Children, Wolfson Hospital for Children, as well as St. Jude's Hospital for Children. Currently these institutions have a music therapist. However, they do not have music volunteers to work individually with patients. Instead, they have a Special Events Committee which schedules performances and entertainment for the patients.

Education is important to me, whereby I hold a Bachelor's Degree in both piano and voice pedagogy, double master's degree in piano performance and music composition, another master's of music education, a specialist degree in leadership, and a doctorate degree in leadership.

I am married to Verne Pickren, Jr. Together we have 2 children and 5 grandchildren.