The Ms. Connecticut Pageant is administered by the Ms. Connecticut Senior America Cameo Club under the direction of Catherine Szerszen, President/ Pageant Director and her dedicated team:

Charlene Armitage,
Kyle Ralston,
Marguerite Rose
The Connecticut Cameo Club.

Thank you to Carolyn Brooks-Burton for her many years of dedicated service! For more information, please contact Catherine Szerszen at msctsram15@sbcglobal.net.


MS CONNECTICUT SENIOR AMERICA 2015,
CATHERINE SZERSZEN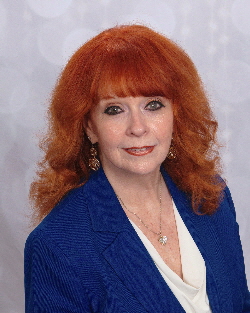 CONGRATULATIONS to CATHERINE SZERSZEN, Ms Connecticut Senior America 2015!

Ms. Szerszen and her husband Tony reside in Oxford, CT. She is currently the Vice-Principal of Pomperaug High School and a social worker who has specialized in working with death, loss and bereavement issues with children. She is the mother of five children and has two grandchildren. She began her college career after the birth of her fifth child and the focus of her professional career, both as an administrator and social worker, has been working with children in schools, hospital pediatric units, residential special education settings, and clinical settings. She graduated with a Bachelor of Science from Southern Connecticut State University (SCSU) and received her Advanced Standing Masters Degree in Social Work (MSW) from Fordham University while concurrently completing her graduate internship at Yale. She received her Sixth Year Professional Diploma of Advanced Study in Educational Leadership from Southern Connecticut State University. Due to her outstanding academic performance she was the recipient of the Southern Connecticut State University Social Work Faculty Award for Academic Excellence. She was elected to membership in the Alpha Chi National College Honor Society, Beta Rho Chapter of the Phi Alpha Honor Society and was recipient of the Hirschfield Scholarship. Ms. Szerszen is a contributing author and editor of an Administrator's Manual for School Safety and Violence Prevention, and a Behavioral Intervention Manual for Elementary School Children. She was a member of the Connecticcut State Board of Education Committee for Attention Deficit Disorder and Chairperson of the Social Work School Safety and Violence Prevention Committee. She is currently writing and illustrating a children's book on diversity that she is dedicating to her grandsons. Ms. Szerszen enjoys dancing, music, theater, drawing, painting, and writing. She studied dance for 13 years and had the privilege of studying with Phyllis Grande, protégé of Martha Graham, the "Mother of Modern Dance." She volunteered at Yale New Haven Hospital in Pediatrics, St Rita School in Hamden as a tutor, and engaged in fundraising for the American Cancer Society and American Heart Association. She organized toy drives for the Yale Child Life Support Unit. When she attended SCSU she created a support group for women returning to college. She is thrilled to represent the State of Connecticut and looks forward to continuing to bring acclaim to women who have reached "Age of Elegance."