The Ms. Connecticut Pageant is administered by the Ms. Connecticut Senior America Cameo Club under the direction of Catherine Szerszen, President/ Pageant Director and her dedicated team:

Charlene Armitage,
Kyle Ralston,
Marguerite Rose
The Connecticut Cameo Club.

Thank you to Carolyn Brooks-Burton for her many years of dedicated service! For more information, please contact Catherine Szerszen at msctsram15@sbcglobal.net.


MS CONNECTICUT SENIOR AMERICA 2014,
OLLIE C. JONES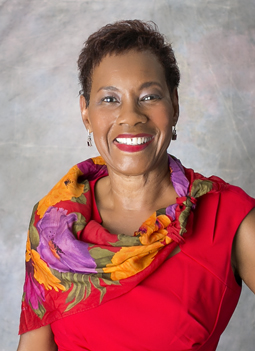 CONGRATULATIONS to OLLIE C. JONES, Ms Connecticut Senior America 2014!

Ollie was raised in Natchitoches, Louisiana, where at 12 yrs old she became a member of Asbury Methodist Church. She joined the Youth Choir where her roots of gospel songs began to blossom, and she was called upon to sing many solos. Her involvement in music caught the attention of the choir director, the late George Ellis. While she was attending Central High School, he introduced her to the high school chorus where her love of music really took flight. She was often called upon to sing lead solos in numerous plays, such as Porgy & Bess and other malor school events while never losing sight of her church roots. Then, the excitement of high school graduation was in the air, along with that of the Awards ceremony. Excitement echoed in the air as recipients went forward to receive their certificates of achievement. Ollie received the outstanding award entitled, "Keys to the Choir" and she was extremely and pleasantly surprised.

Little did she imagine that would be the beginning of many other achievements to follow: Bay Path College, Bachelor of Arts in Liberal Studies (graced the cover of the 2011- 2012 Annual Report), Asnuntuck Comm. College, Assoc. Liberal & Fine Arts, Honors; Manchester Comm. College, Mass Communications, Honors in Public Speaking; she is presently a student and soon to be a graduate from The Leadership of Greater Hartford, Third Age Initiative Program (Doe Hentschel, vice president). Ollie is a facilitator at East Hartford Senior Poetry Club, facilitator for the South End Senior Arts/Crafts program; entrepreneur for Youth with a Clearview photography studio; where she taught blk/wht development procedures to the youth: member of the Wit & Wisdom Writers Club; founder of Writers/Readers for all Seasons, 6 wk summer program, Readers at the Picnic/for Raymond Library' s young readers; member of Toastmasters International, awarded " Most Improved;" recipient of college scholarships and Official Citations from the State of Connecticut. A participant in Somers Chili Cook Off (entered Ollie' s Home Brew; East Hartford Garden Club entry Winter Wonderland Christmas Tree event); Golden Poet Award winner; member of the Friends of the Library; board member of the East Hartford Library Commission; member of the AARP, initiated project with Congregational Church in South Glastonbury in raising funds of approx $3K for the victims in the Tsunaimi and the New Orleans disasters and volunteers for the VFW. Presently, a substitute teacher in the EHTFD school system.