MS CONNECTICUT SENIOR AMERICA 2021,
DEBRA ECCLES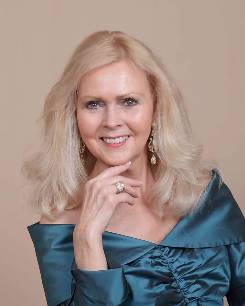 CONGRATULATIONS to DEBRA ECCLES, Ms Connecticut Senior America 2021!

Born in Jamestown New York in 1951, I am of Swedish immigrants. I appreciate the simple fun we shared as I grew up on 50 acres of land! I was always interested in the arts. I wrote poems, short stories, sang and danced from a very young age. At age 16, I entered a Miss Rodeo Pageant, winning 1st runner up. Graduated High school in '69 and attended S.U.N.Y in Jamestown and earned an Associate's Degree in the Arts w/ Psychology as my major. I ran for Miss Jamestown America in '71 winning 1st runner up among 60 contestants. I received a year scholarship for college. I was always independent and worked since I was 15. I married my high school sweetheart. While he served in the Vietnam War and was stationed in Kansas I went to Cosmetology School for 2 years and still hold that license. Unfortunately that marriage ended. I remarried a few years later, moved to CT, had two sons, now 43 & 41. I went to Collier Commercial training/runway model for Liz Clayborn & Print modeling. I became a REALTOR & have worked in Management Positions for 35 years! In '89 I won the title of Mrs CT USA and participated in two National Pageants, USA & Mrs. National USA. In '90 & '91. I Produced/ Directed /Emceed the Mrs. CT USA Pageants. My husband passed tragically in '93 leaving me to raise our sons, 11 & 13. Through the power of my faith I was able to hold it all together! My oldest holds two bachelor degrees & a Masters from Quinnipiac University. My youngest son while he was a Motocross Pro traveling the USA Circuit, had a serious fall and was given OxyContin. His story is tragic & tense, but is happy in recovery and owns his own business. As a breast cancer survivor since 2002, I took the treatments and got on with life. My real estate career blossomed and I received many promotions! From Sales Manager building an award winning office, to VP of Sales to Regional VP/Director. I earned "Entrepreneur of the year" the highest possible achievement! My grandson came to live with me at two weeks old in 2013 and is still part of my household. We are active in many recovery groups helping others to cope with this National Epidemic. I Represented Ms. Maine Sr. America in 2019 and this year won the title for my home state of CT. I have met with our State politicians to discuss Senior Issues and plan to continue appearances, write my book and help others. I have been active in many charities & the CT Cameo club entertaining seniors. We today are a very happy family unit never forgetting what we have been through & grateful for what we have to offer others while living a balanced life with purpose. God never fails! I truly look forward to what the future has to offer! Always live with Passion and Kindness!