MS CONNECTICUT SENIOR AMERICA 2018,
TERESA VICARIO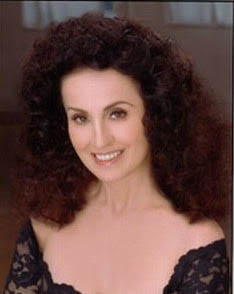 CONGRATULATIONS to TERESA VICARIO, Ms Connecticut Senior America 2018!

Ms. Vicario is a graduate of Ohio State University's School of Music, earning her Bachelor's and Master's degrees in Piano Performance, where she was a full scholarship winner in undergraduate studies and a Fellowship winner for Graduate studies. She then attended the University of Texas where she earned her Master's in Voice. In between she spent a year or scholarship study at the Mozarteum, Salzburg, Austria's well known Conservatory of Music. From there her operatic career spanned many roles and many countries both here and abroad.

The Lyrico Spinto soprano has also won numerous scholarships and competitions in voice, including: First place in the Ohio Federation's Young Artist Auditions,first in the college division and then in Professional division. She was twice New York Regional Winner of the prestigious McAllister competition and International finalist. Ms. Vicario was also the winner of both the National Association of Teacher's of Singing and the Ohio Music Education Awards Competitions and was a finalist in the Met auditions of the Air and the Young Concert Artists International competitions. She has appeared in Guest Artist Recitals throughout the United States and Europe.She was a Columbia Concert Artist with recitals in Salzburg, Lisbon, London, Vienna, the Edinburgh Music Festival and most recently recitalist for the Mozart Association of Italy, often teaching Master Classes to young singers in those countries.

In addition to her singing credits, Ms.Vicario has also been busy in film work in New York, having leading and supporting roles in nine Independent feature length and short films. She won a Best Actress Award for her portrayal of Annette Morello in the film, "Treading Water," the Silver Award at the Houston International Film Festival for her leading role, of "Camille" in the film, "The Love Lesson,." and the La Lulmiere Award at the New Orleans Film Festival for her role as "Mrs. Kemp" in the short film, "One Night and Catherine." Other films include a screen adaptation of Mozart's "The Magic Flute called, "Pamina," a supporting comedic role in the fim, "I Know My Last Name," a leading role in her first horror film spoof called "Hell on Earth," (where she gets electrocuted by demons...yes. really) and another leading role in the thriller, "The Bunker."

The busy singer/actress has still found time to mentor hundreds of students over the years, giving back to them what her teachers gave to her, helping them start their musical journeys. She can also be found singing for Senior Centers, churches and doing benefit concerts for many organizations with worthy causes. In her "spare time" :) she loves to read, cook, swim and bowl!