MS CONNECTICUT SENIOR AMERICA 2019,
JANMARIE WESTON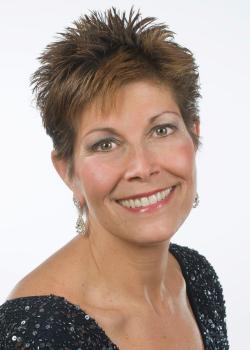 CONGRATULATIONS to JANMARIE WESTON, Ms Connecticut Senior America 2019!

JanMarie Weston was born in Connecticut living there all of her life with the exception of her time with the US Peace Corps in Lesotho, and working on a farm in Wales. Jan graduated from the University of Connecticut and Central Connecticut State University , majoring in English and TESOL respectively. After graduating from UConn Jan joined the Peace Corps and was sent to Lesotho where she organized community gardens to improve nutritional standards of local villagers.

Jan began teaching high school English and Social Studies after earning her teaching certification in 1984, and retired after 34 years in education. In 2008 Jan earned her certification in Library Media and for the last four years has worked as a library media specialist. During her time in education Jan has been Teacher of the Year, worked on numerous New England Association of Schools and Colleges evaluation committees, developed curriculum, chaired the Nutmeg Book Award High School Committee, and served on several committees advising new teachers.

An avid dog lover, Jan bred and showed Chinese Shar Pei for many years, handling her own dogs in the conformation ring. Jan twice showed her dog, CH Charlie's Rose of Baggy Knees at the prestigious Westminster Kennel Club Dog Show. Currently, Jan has a Pembroke Welsh Corgi along with a rescued Westie. She is developing a network of veterinarians, rescue agencies, and groomers to provide discounted services to senior citizens in Connecticut. This project will allow seniors who might otherwise have to give up their pets, to keep them and provide them the care they need without having to struggle financially.

Jan's love of music is certainly inherited from her father who performed with numerous bands beginning when he was a teenager. During high school Jan formed a rock band playing bass guitar and singing backup vocals. She has performed in community theater both singing and acting, as well as designing costumes. Jan has enjoyed singing with the Connecticut Cameo Club at different locations around the state.

In 2013, Jan held the title of Mrs. Connecticut International. During her reign she worked to improve literacy in Connecticut working with several organizations and businesses. She worked with Scholastic Books to make donations to Read to Grow and the Channel 3 Kids Camp. Jan also served on the advisory board for the Channel 3 Kids Camp and made several appearances at their events as well as raising money for the camp. For the America Heart Association Jan recorded PSAs that were aired on radio stations around Connecticut.

Jan enjoys a wide variety of hobbies and activities. Living on a lake, she likes to kayak and paddleboard, and she learned to water ski at age 56! She enjoys hiking, biking, and challenge races. She has participated in Warrior Dash, Down and Dirty, and Rugged Maniac. Her quiet pursuits include photography, reading, card making, and quilting.

Jan and her husband have been doing an Airbnb in their home since 2016, hosting guests from around the world.