The Ms. Colorado Pageant is administered by the Colorado Cameo Club under the direction of Rene Green and her dedicated team: Yvonne Guzman Rodriguez, Asst. State Pageant Admin; Carol Swanson, Production Manager; Judy Rowe and Camella Landrum, Asst. Product Manager; Jan Harley, Open Number Director; Yvonne Guzman Rodriguez and Shari Ortiz, Judging Committee; Kathy Saidy, Awards/ Trophies; Shari Ortiz, Program Books; Pat McHenry, Reception/stage design; and the terrific Cameo volunteers.

Many thanks to Ms Green, the Colorado Cameo Club, and former administrators Shari Ortiz and Debbie Buczkowski for phenomenal State Queens and wonderful pageants! The 2018 Ms Colorado Senior America State Pageant was held on May 26, 2018. For more information, see www.colsramerica.com. Plan to be inspired!
.

---
MS COLORADO SENIOR AMERICA 2014,
SHARON MARIE NUANES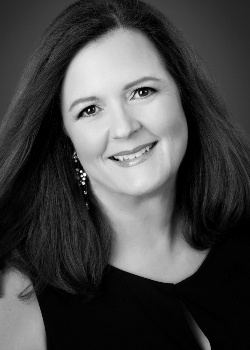 CONGRATULATIONS to SHARON MARIE NUANES, Ms Colorado Senior America 2014!

As Sharon tells it:

Life can sure be magical! Imagine being transported to Atlantic City, NJ to compete in the Ms. Senior America Pageant. I recall the thrill of becoming Denver's first female volunteer firefighter in 1974. That event was eclipsed by meeting my husband of 39 years, Rick, while volunteering for the Jerry Lewis Telethon Firefighter's Boot Campaign. Together we enjoy watching our two children and three beautiful grandchildren create their own journey. Looking back at my 38 years as a hydraulic engineer for the US Bureau of Reclamation, I never envisioned I would someday walk the Boardwalk on the Jersey shore as "a woman of elegance." As a result of being detailed nine times by FEMA to work on declared national disasters, the Corps of Engineers awarded me the "Distinguished Civilian Medal of Honor" after Hurricane Fran. It seems just yesterday I was detailed to BIA and M'S to work on emergency action plans for their dams, and I developed a Water Magic show for Environmental Education with BOR. Now I'm an instructor for the Community Emergency Response Team & volunteers for local and state training exercises. For a bit of variety in my life, I developed and produced two award winning Public Access television shows, "Colorado Variety" and "The Art of Belly dancing." I've danced with Ballyhoo, Rocky Mountain Blues Troopers, Diamond Dolls and The Dipsy Doodles. Enjoying competitive dancing, I recently won the Gold in the Rocky Mtn. Sr. Games. I enjoy my volunteer work in the community and performing magic at Cameo showcases. I plan on continuing this journey and adding a little touch of magic to the lives of others. Yes, life can have its special moments. I am so grateful for this year's magical moment - my participation in the 2014 Ms. Senior America Pageant!



---




Senior America, Inc.
P.O. Box 116
Allenhurst, NJ 07711 USA

Phone (732) 746-2598