The Ms. Arkansas Senior America State Pageant is supervised by State Administrator Pattie Genovese and her dedicated team. To become a contestant or sponsor for 2019, or for 2019 Arkansas Senior America State Pageant updates, contact Ms Genovese at puppylove56@msn.com.

Many thanks to former State Administrator Lori Oliver, Elaine Walker, the Crawford County Seniors, Inc., and the Arkansas Cameo Club, and their dedicated team: Michelle Lloyd, Lisa Barnett, Christy Nelson, Susan Oliver, Eva Oliver, Trish Byers, and Carrie Scott, for Twenty Years of phenomenal State Queens and wonderful pageants!

The 2019 Arkansas State Senior America Pageant will be held in Hot Springs. Plan to be inspired!


MS ARKANSAS SENIOR AMERICA 2016,
PATRICIA MARIE GENOVESE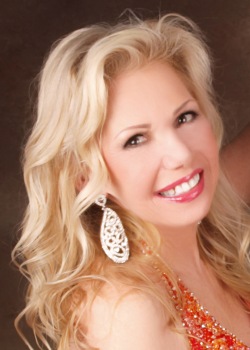 CONGRATULATIONS to PATRICIA MARIE GENOVESE, Ms Arkansas Senior America 2016, and to Crawford County Seniors, Inc., for a wonderful State Queen

There is such elegance, wisdom and opportunity in the aging process that I compare my life to a tree with many branches. The options I've chosen, the risks I've taken, the adversities I've overcome have made me the person I am today. Being part of the Baby Boomer generation I've changed careers multiple times although the majority of years I've spent as an educator. I've taught in the corporate arena, in vocational schools, grammar schools, junior level high school and Pre-K Head Start and currently teach Senior Tap Dancing.

I've also published a book, owned a hair salon, a bed & breakfast and a general contracting business along with my husband and shared in the design and building of two of our homes. Seeing a need in the community for a resource service to help people going through life altering adversities, I transitioned that bed & breakfast into a 501-C-3 center.

I'm very creative, a multi-tasker and passionate about everything I do from travel to showing our classic 1958 Mach I Jaguar as well as reading, tutoring, writing, guest speaking and organizing philanthropic events for non-profits.

I consider the following events to be my proudest moments; my 31 year marriage to Dominic, chaperoning 13 students to Europe to teach diversity, hosting missionary students in our home, serving as a District Vice President on the Board of the American Business Women's Assoc. which promotes advanced education and awards scholarships for graduate students, being honored as a Top Ten Business Woman by this Association, serving as Ms Senior Lake Havasu 2012, Ms Classic Petite America 2010, Ms Senior New England 2014 and best of all Ms Senior Arkansas America 2016.

Writing is one of my best skills and to my credit I've written a five part Professional Curriculum for Revlon, the Advanced Placement Curriculum in Rhetoric for the National College Board and an anthology of poetry which I published. I also tutor research writing for nursing students, college students and police academy cadets. I was honored to receive the "Teachers Communication Award" for having the most published poems and essays by my Junior level students.

Finally, I believe life is measured in love and selflessness for others and my love of dance and advocacy of mental health is the catalyst that draws me to what I call, "forgotten angels"; veterans, the elderly, foster children, troubled teens and the homeless. People who need guidance and someone to care. I am their Advocate; their link to peace of mind and contentment.