The Ms. Arkansas Senior America State Pageant is supervised by State Administrator Pattie Genovese and her dedicated team: Judy Rowe,Core Committee and Stage Manager; Lynette Gates, Core Committee, Awards and Program; Dixie Ford, Core Committee and Contestant Liason; and Nancy Hendricks, Judges' Chairperson.

To become a contestant or sponsor, or for updates, contact Ms Genovese at puppylove56@msn.com, check the Ms Arkansas Senior America Website or visit Arkansas Senior America on facebook. Many thanks to former State Administrator Lori Oliver, Elaine Walker, the Crawford County Seniors, Inc., and the Arkansas Cameo Club for Twenty Years of phenomenal State Queens and wonderful pageants!


MS ARKANSAS SENIOR AMERICA 2021,
JANICE ZAREBSKI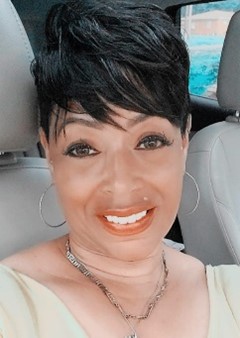 CONGRATULATIONS to JANICE ZAREBSKI, Ms Arkansas Senior America 2021!

Janice Zarebski was born in Alton, IL but grew up in Milwaukee, WI. She is the wife of George Zarebski Sr, and a proud mother, grandmother, and godmother to several. After retiring as FSA Coordinator, Janice relocated to El Dorado, AR and has been a proud resident for the past 20 years.

She is fondly called "Diva Granny" a title given to her by her grandson due to her reliability, generosity, consideration, friendliness, compassion, and iconic style of dress.

Overall people consider her as a trusted, individual with a generous heart. These are traits Janice inherited from one of her greatest role models, her grandmother, Lee Berta Williams.

In her spare time prior to the Pandemic, Janice had a passion for traveling the United State and the Caribbean. She has visited Paris France, and Germany for 3 months to fulfill her grandmother duties to her newborn grandson.

Janice was featured in Bella Magazines as the "The All-Around Volunteer". Janice passion is serving and empowering people in the community. She currently serves as Vice-President of The Salvation Army Board. She has assisted local business by sitting on advisor committees with the task of hiring successful candidates for employment. Janice served as campaign manager for the Campaign to Elect Kensel Spivey her goddaughter who successfully became the first African American Alderwoman in the city of El Dorado.

In her new role as Ms. Arkansas Senior America 2021 she highlights a Senior Phenomenal Woman each Monday and gives them a rose in appreciation for all that have done for their communities. Her plan is to spread her platform throughout the state of Arkansas by encouraging other senior, youth, and young adults to concentrate on improving their health, wellness, emotional stability, and finances.