The Ms. Arkansas Senior America State Pageant is supervised by State Administrator Pattie Genovese and her dedicated team. To become a contestant or sponsor for 2019, or for 2019 Arkansas Senior America State Pageant updates, contact Ms Genovese at puppylove56@msn.com, check the Ms Arkansas Senior America Website or visit Arkansas Senior America on facebook.

The 31st Arkansas Senior America Pageant will be held on Saturday, June 29, 2019 from 2:00 to 4:30 pm, at the beautiful Coronado Center, 150 Ponderosa Lane 71909, in Hot Springs Village, Arkansas. This showcase of "The Age of Elegance" highlights the beauty, accomplishments and vitality of our state's "seasoned" population over the age of 60. Administrator Pattie Genovese and her team have planned a never to be forgotten experience for the 2019 contestants as well as the audience.

Many thanks to former State Administrator Lori Oliver, Elaine Walker, the Crawford County Seniors, Inc., and the Arkansas Cameo Club, and their dedicated team: Michelle Lloyd, Lisa Barnett, Christy Nelson, Susan Oliver, Eva Oliver, Trish Byers, and Carrie Scott, for Twenty Years of phenomenal State Queens and wonderful pageants!


MS ARKANSAS SENIOR AMERICA 2018,
DIXIE FORD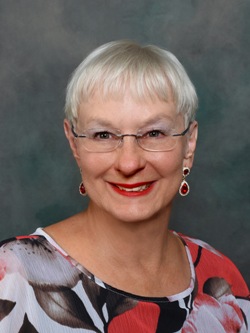 CONGRATULATIONS to DIXIE FORD, Ms Arkansas Senior America 2018, and to Crawford County Seniors, Inc., for a wonderful State Queen

I am an Arkansas girl with proud roots that trace back six generations, where my family settled in El Dorado prior to the famous 1920 Oil Boom. Following graduation from El Dorado High School, I attended the University of Central Arkansas in Conway, graduating with a Bachelor of Science Degree in Nursing in 1975.

I married Dwight Ford, the love of my life in 1978, and inherited a beautiful 4 year old daughter who gave us two lovely granddaughters. Eventually, we had a son and daughter of our own. Our son suffered global brain damage at birth, and endured multiple physical and developmental disabilities for 27 years before passing from this life. It was through the expert care and sacrifice of my mother, Marjorie Makepeace, that my husband and I were able to realize our careers. Our daughter was High School Valedictorian, and followed in my footsteps with a career in Nursing. She is a Charge Nurse in the Emergency Department in Hilton Head, South Carolina.

For a brief time, my career expanded into teaching. I taught Health Occupations in a Vocational School at the Junior/Senior level, introducing students to potential careers in the field of Health Care. I am proud to have served the nursing profession for 40+ years, and I'm currently employed by CHI St Vincent Hospital in Hot Springs, as a Registered Nurse in the Utilization Management Department.

I know and respect the fact that Life is unpredictable. I am a 3 year breast cancer survivor having undergone surgery, chemotherapy, and radiation. Thus, I make myself available as a "Breast Cancer Survivor Spokesperson".

My husband and I are "musically" involved in our church. We sing in the Choir, while I serve as alternate pianist and music assistant. I support my husband who sings and plays bass, along with his brothers, in their gospel music ministry, "Junction V", as they perform concerts in and around the Hot Springs area.

At age 62, I started taking tap lessons, along with 12 other seniors. In two short years, the group evolved into the "Spa City Tappers", an outreach ministry performing for senior populations in many different venues. We've also performed in parades, and for the Arkansas Senior America Pageant. I credit my tap instructor, Patricia Genovese, for choreographing my tap routine to Frank Sinatra's "Fly Me to the Moon", as well as the "Spa City Tappers", for encouraging and supporting me on my journey as Ms Arkansas Senior America 2018.

In retrospect , I consider my proudest milestones to be my 40 year marriage to my husband, my daughter's accomplishment as High School Valedictorian, my breast cancer survival, and my crowning as Ms Arkansas Senior America 2018.

Finally, I wish to share a wise conclusion resulting from my life's journey: Time is precious. It is also measured. It is ticking away like the sound of a grandfather clock, as the pendulum swings to and fro. Relish in the Positive. Rise Above the Negative. Don't waste a precious moment. Live Happy.