The Ms. Arkansas Senior America State Pageant is run by Crawford County Seniors, Inc., and the Arkansas Cameo Club, under the supervision of State Administrators Lori Oliver and Elaine Walker, and their dedicated team: Michelle Lloyd, Lisa Barnett, Christy Nelson, Susan Oliver, Eva Oliver, Trish Byers, and Carrie Scott. Many thanks to Ms. Oliver and Ms Walker and their team for phenomenal State Queens and wonderful pageants!

The 2018 Arkansas State Senior America Pageant will be held on June 23 at the Alma Performing Arts Center. Get in touch with Crawford County Seniors, Inc., or Lori Oliver at loliver1946 at yahoo.com for more information, and plan to be inspired!


---
MS ARKANSAS SENIOR AMERICA 2017,
SHERRY MARSHALL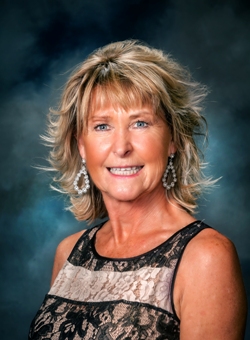 CONGRATULATIONS to SHERRY MARSHALL, Ms Arkansas Senior America 2017, and to Crawford County Seniors, Inc., for a wonderful State Queen

As Sherry tells it: I have been an advocate for women's rights since I was a little girl. Refusing to wear anything but jeans and boots to school and defying my grandmother by wearing jeans and boots to church. I have the distinction of being the first married woman in my county to receive a library card in my own name and not my husband's name.

As an unreasonably alienated grandparent I am a strong advocate for grandparents' rights both locally and nationally. I have worked closely with Arkansas Senators and Representatives to change the current grandparents' rights law in our state. I was selected as a delegate to the Twentieth Biennial Arkansas 2016 Silver Haired Legislative Session, proposing, lobbying, and presenting amendments to both the grandparents' rights law and the fluoride bill.

I have Alport Syndrome, a rare genetic kidney disease and I am currently in an international study to help find a cure. I am also a participant in Alzheimer and Cancer studies.

As an avid outdoor person I enjoy hunting, fishing and going 4 wheeling. I am also an accomplished archery hunter, bagging 3 deer my first season. When not in the great outdoors I enjoy yoga, weight training, singing, and dancing. I believe a healthy diet and physical exercise are a must for a long and happy life.

A lifelong resident of Crawford County Arkansas, I live on land that has been in my family since the late 1800's and help care for my 89 year old mother who is still living in the home my dad built 72 years ago.

My fiancé' Mike and I enjoy landscaping my property in Uniontown. I have two acres of various varieties of flowers and vegetables where I spend endless enjoyable hours planting, pruning, and experimenting with different varieties of plants. I love having people stop by for a tour, sharing produce with friends and family, and posting pictures on facebook of my flowers so others can enjoy the beauty with me.

I have always been active in my community and I am currently administrator of "Uniontowners" facebook page. I keep residents up to date about community events, weather conditions and "wild" donkeys and hogs that are on the highway. I recently organized a wild donkey roundup to relocate the donkeys to a safer location.



---




Senior America, Inc.
P.O. Box 116
Allenhurst, NJ 07711 USA

Phone (732) 746-2598