The Ms. Arkansas Senior America State Pageant is supervised by State Administrator Pattie Genovese and her dedicated team: Judy Rowe,Core Committee and Stage Manager; Lynette Gates, Core Committee, Awards and Program; Dixie Ford, Core Committee and Contestant Liason; and Nancy Hendricks, Judges' Chairperson.

To become a contestant or sponsor, or for updates, contact Ms Genovese at puppylove56@msn.com, check the Ms Arkansas Senior America Website or visit Arkansas Senior America on facebook. Many thanks to former State Administrator Lori Oliver, Elaine Walker, the Crawford County Seniors, Inc., and the Arkansas Cameo Club for Twenty Years of phenomenal State Queens and wonderful pageants!


---
MS ARKANSAS SENIOR AMERICA 2019,
SHARON MORGAN TAHANEY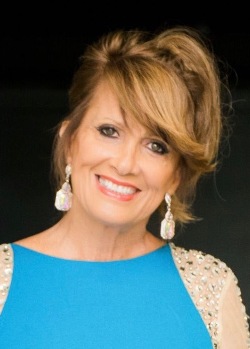 CONGRATULATIONS to SHARON MORGAN TAHANEY, Ms Arkansas Senior America 2019!

I grew up walking the woods in beautiful southern Arkansas with an occasional stop to sit under a Birch tree to read Emerson and Thoreau. I graduated with a Master's Degree in English followed by a career as a corporate executive and content strategist and writer. I authored six books on personal joy, security and leadership and conducted leadership retreats in Singapore, Malaysia, Germany, France, Canada and throughout the United States. One of my favorite projects was authoring a children's book called The Me I Can Be about discovering the joy of being exactly who you are rather than trying to act like someone else. After all this "doing," I'm now grateful to fully engage in "being" allowing my spirit to embrace moments no matter how small they appear. I believe there are no limits in life based on age, just on attitude. So, because we are awake, we are awesome, and I believe in living like it.



---




Senior America, Inc.