MS ALABAMA SENIOR AMERICA 2017,
RITA ALLEN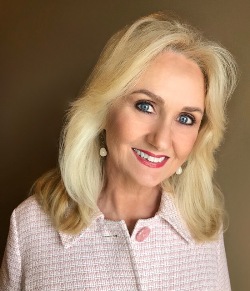 CONGRATULATIONS to RITA ALLEN, Ms Alabama Senior America 2017, and Special Thanks to Edwina Chappell for an exemplary State Queen!

Sweet home Alabama is my sweet home… in a little known town called Gadsden. My husband, Philip, and I have been married for 32 years. We are so blessed to have two children and five beautiful grandchildren. I have spent my entire life around my core passion of music, but I also have a passion for cooking, gardening, reading, fishing, drama and interpretive dance.

Since turning 60, just over three years ago, my life has been an exciting whirlwind! I have now finished my second Masters Degree, published my first book on Dreams, opened a new music and consulting studio, and begun playing the Dulcimer.

Looking back to my 30's, I focused my professional career in the music industry, owning my own private Performing Arts Center where my classical choirs performed at Carnegie Hall on numerous occasions. My journey has created a passion for all types of music and being from the south, more specifically, the Southern Appalachian Mountains in North Alabama, I have a love for Bluegrass, Folk and Mountain Music. My roots of Southern Gospel Music performance are deep; Vestal Goodman is my great aunt. I am so fortunate in my career to have been a soloist for jazz bands, gospel and concert choirs, as well as teacher/instructor for both public and private schools, and numerous churches. Having trained with the renowned opera soprano, Rachel Mathes, I truly enjoy singing opera and classical. And, finally, my study and performance of Music Theater created a passion for Broadway.

My second professional career has included many years in study (Masters Degree), research and employment (Executive Director) in the retirement community industry. My discoveries have been very enlightening and some quite disturbing.

My journey has been filled with community diversity and a very strong support system. In my humble opinion, community is the glue that holds everything and everyone together. We can either build bridges for others with our years of wisdom or we can take that wisdom to the grave. The Age of Elegance can be the heart of influence, talent and beauty, if we choose the higher road. As Helen Keller believed, "Life is either a daring adventure or nothing at all."

I believe the joy is in the journey, that your dreams can certainly come true, if you are willing to grow your vision daily. Taking care of the life we are given is our way of giving back to our creator and consequently, I am a strong advocate of life fitness. I have committed my life to a dedicated walk with God and a desire to lead women, in carrying the heart and mind...to uncharted territory.