MS ALABAMA SENIOR AMERICA 2015,
BELYNDA SIMS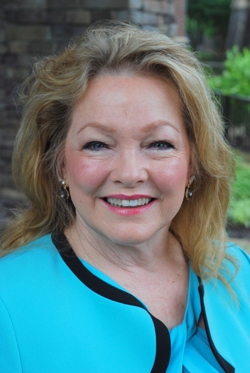 Belynda Sims won the coveted title of Ms. Senior Alabama on Saturday, July 18, 2015, at Wallace State Community College in Hanceville, Alabama. She sang the song written by Hank Cochran especially for Patsy Cline, entitled, "She's Got You." Belynda's beautiful voice and her poise and grace was part of her appeal to the judges and the audience as she seemed so very at ease on the stage.

Belynda was in the banking business for thirteen years and has won the highest award in Mary Kay Cosmetics, a company she has been affiliated with for thirty years. She is very active in her church and community. She works with and teaches Sunday School and drives the church van to and from services. She also teaches children's choir and conducts musicals and special musical programs. She loves to sing and presently tours with a 50's and 60's group called the "Kool Kats."

Belynda is a school bus driver and has many opportunities to mold lives and listen to the children.She states that her life is filled with children and for that she is very grateful.

One of her foundest memories was singing the National Anthem at the closure of Ft. McClellan in 1999 and being recognized for her outstanding performance by Adjunct General Willie Alexander and by Major General Ralf Wooten. Fort McClellan was one of the largest U.S. Army installations and was the first and only long-lived United States Army post near Anniston, Alabama. It was known for training over half a million troops..What an honor, she says."I love my country and I have always been very aware of the sacrifice of our men and women who gave and continue to give their lives for our freedoms."

Belynda is married to Bobby E. Sims and they have two children and two beautiful granddaughters, ages eleven and fourteen. They reside in Springville, Alabama in St. Clair County.