MS ALABAMA SENIOR AMERICA 2017,
RITA ALLEN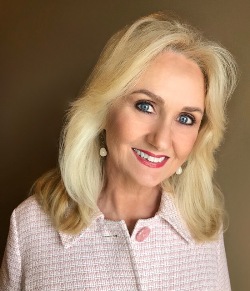 CONGRATULATIONS to RITA ALLEN, Ms Alabama Senior America 2017, and Special Thanks to Edwina Chappell for an exemplary State Queen!

Sweet Home Alabama is my sweet home…a little spot in Gadsden, right in the heart of our great state. My husband and I have 32 years filled with wild adventure, two children and five grandchildren. My primary career has been in the music industry with my own private Performing Arts Center for 24 years. I have enjoyed the position of soloist for numerous jazz bands, concert choirs, gospel choirs, as well as teacher/instructor for 3 public schools, 5 private schools and Music Minister for numerous churches. My classical choirs and I have performed numerous times at Carnegie Hall. My life has been an exciting whirlwind since turning 60! I graduated with a 2nd Masters Degree, published my first book, opened up a new Consultation/Music Studio, developed intensive Nature Path studies and started playing the Dulcimer. Being from the Southern Appalachian Mountains, I love Bluegrass, Folk, and Mountain music. Having been educated in classical and art music, and having trained with the renowned Rachel Mathes, I sing Opera, Classical and Art music. Being from a family of rich heritage in Southern Gospel music such as the Happy Goodman Family (Vestel is my great aunt), I love Southern Gospel music. Having a love for Soul music, I sing Blues and Black gospel. Having a love for Jesus, I sing Hymns, Praise and Worship, and Sacred music. Having a love for my Mama's era of music, I sing Big Band and Jazz. And, finally, having a deep love for Music Theater, I sing Broadway music. I also have a passion for cooking, gardening, reading, studying, fishing, drama, and interpretive dance. I spent several years in Research and multi-level Employment (Executive Director) in the Retirement Community Industry. My discoveries have been very enlightening and some quite disturbing. I now serve as a consultant leading seniors from the initial thought process to move-in day. The Age of Elegance can be the height of influence, talent and beauty if we choose the high road. As Helen Keller believed, "Life is either a daring adventure or nothing at all." Community is the glue that holds everything together. We can either build bridges with our years of wisdom and experience, or we can take it to the grave. The Church and Community were the driving forces in my young life. My grandmother had 13 children, and when she died, she had about 140 grandchildren, best as we could count. My journey has been filled with community of great diversity and the blessing of having a very strong support system who taught me bridge building. I believe the joy is in the journey, that your dreams can certainly come true, if you are willing to build your vision. Taking care of the life we are given is our way of giving back to our creator and, consequently, I am a strong advocate of life fitness. I have a fully dedicated walk with God and a desire to lead women in carrying the heart and mind to uncharted territory.