Goals for Growth & Sponsorship Opportunities
Senior America's growth objectives are:
The continual improvement of the National Pageant and its internet broadcast;
Standardization of the state and local pageants;
To provide a framework to harness the energy of today's Senior Americans toward a specific, national goal.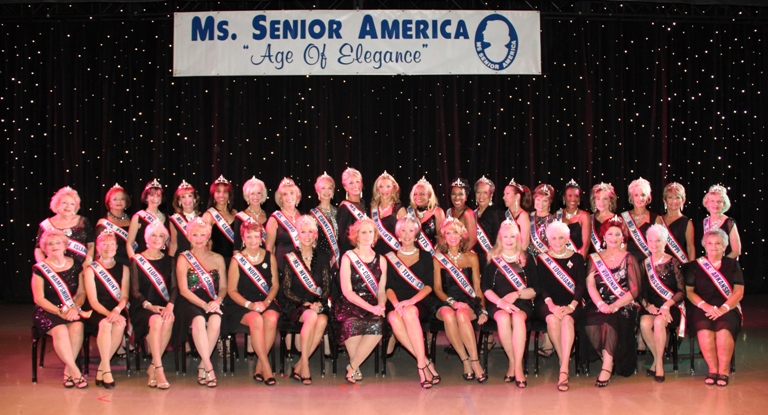 Sponsorship will not only support media distribution, but also assist in improving its technical production values. Sponsors can be recognized in many ways that help them deliver their message:
by placing their ad in the National Pageant souvenir program book;
by introducing them on stage at the National Pageant;
by placing their commercial in the National Pageant streaming broadcast;
by showing a short video at the National Pageant;
by distributing their product literature at the National Pageant;
by the participation of their representatives in National Pageant activities;
by the reigning Ms. Senior America in interviews and public appearances.
For a list of Senior America's past Media Coverage, please click Public Relations List for a pdf download.
For more information on becoming a sponsor, please see our Contact Page.