MS NEW YORK SENIOR AMERICA 2018,
MAUREEN GRIFFIN-DAMONE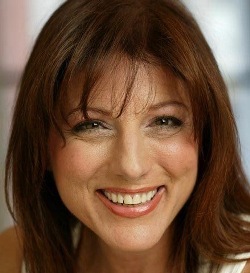 CONGRATULATIONS to MAUREEN GRIFFIN-DAMONE, MS. NEW YORK Senior America 2018! And Special Thanks to Marleen Schuss New York State Administrator, and State Coordinator Bob Geltman, and to the New York Cameo Club for another successful pageant and year.

Maureen is a songwriter, recording artist, and music producer (a career she began at the age of 59 when she started her own production company). She has so far released 3 albums of original songs, as well as an album of old-time Gospel songs, a portion of which proceeds helps the homeless on Long Island.

Good Times Magazine, which once called Maureen "the ultimate late-bloomer," wrote:

Maureen Griffin has held a place in our hearts since 2015, thanks to her . . . biker-themed albums. [T]he heavenly voiced Griffin and her country rocking backing band keep things lively throughout, and [her second album, XOXO] is a likely landmark in a music career that's late blooming but obviously just beginning.

Maureen is also a professional actress, radio co-host with Steve Vaccaro and The Chapters Rap at WGBB and WLIE, video editor, Living Light Reiki Master, Seasoned Stepper, and an avid motorcyclist.

Maureen began riding a motorcycle at the age of 52, and rides all around the beautiful United States, side-by-side with her husband of 3 years, Curtis. Her original songs are based on their cross-country motorcycle experiences, and her 7 music videos (which she edits herself) incorporate photographs and videos she and her husband take when they travel the U.S.A. on their bikes.

Maureen is a 100,000-mile member of the American Motorcyclist Association, which published a story and photographs about Maureen and Curtis' 10,000-mile cross-country honeymoon. Maureen is also a member of Long Island ABATE (American Bikers for Awareness, Training & Education), Actors' Equity Association, SAG-AFTRA, and Manhattan Association of Cabarets & Clubs. Her one-woman show, "Conversations With My Daughter," featuring the songs of Rosemary Clooney, premiered at Don't Tell Mama on Manhattan's Restaurant Row in 1995.

Maureen holds a B.A. in English and Secondary Education from Fairfield University, a B.S. in Audiology and Speech Pathology from Adelphi University, and a Masters degree in Theatre Arts from Long Island University. She performed with several Off- and Off-Off-Broadway theatre companies, including Light Opera of Manhattan, Abingdon Theatre Company, Wings Theatre Company, and Love Creek Productions. She also had a featured role in the 1997 award-winning film The Hunt for CM24 and appeared (briefly) as Silvio's wife in the pilot episode of "The Sopranos."

Maureen has been a leader of song at church for about 20 years. She volunteers as Director of Clothing Distribution for a homeless ministry, and writes letters to the imprisoned. She and her husband also participate in charity motorcycle rides that promote motorcycle awareness ("Look Twice, Save a Life") and rides that benefit veterans and children.

Maureen's work history includes being a legal/litigation secretary for 20 years; English teacher; and transcriber for several CBS television shows, including 60 Minutes and Good Morning, America. She also wrote theatre reviews for The Improper Magazine and is currently writing a novel based on her life.

Her website is www.BikerMo.com.