MS WISCONSIN SENIOR AMERICA 2012,
JEAN-MARGARET JONES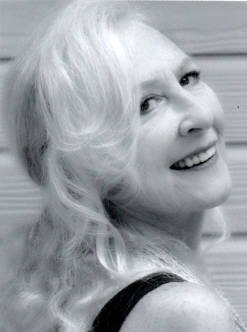 Although I grew up abroad in seven different countries and was educated in the English school system, my heart knew where I belonged and I have been home in America for over thirty years.

I am a business woman owning and operating a medical corporation with my husband of 48 years, which we built up from a struggling, going out of business store to the successful company it is today. We have 2 children and 5 grandchildren and a very old, fat cat!

I am very active in my community's entertainment world. I organize, direct and host performances for seniors in hospitals, retirement homes and convalescent facilities. I am also in demand as Mistress of Ceremonies (I have the obligatory British accent!!) and as a judge in talent shows for both children and seniors.

I enjoy participating in pageants very much especially when our talents are included.

I have been on local television several times and was even interviewed by Florence Henderson on her talk show for seniors.

Polynesian dancing is my favorite thing to do, as a soloist or performing and competing with my 'Gracious Ladies' dance troupe. My other love is running, especially Senior Track and Field. I have earned 8 gold and 12 silver medals in the past few years and I have also run 14 marathons and completed 1 triathlon.

I love to travel, read and I am a big football fan!

I love life, love being this age because we get to show the younger generations that growing older is not to be dreaded. It is a gift we should be grateful for and cherish every moment we are given and I for one am going to do everything I can to make this world a better place no matter how old I get! I am ver excited to be participating in Senior America and plan on enjoying every moment.