MS UTAH SENIOR AMERICA 2012,
BONI LOSEE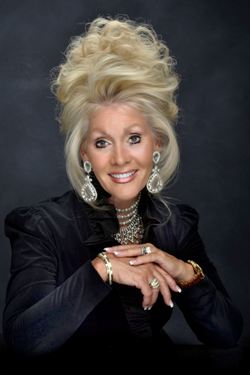 Introduction and Honors: Boni is a native of Utah and was raised in beautiful Heber Valley, located high in the Rocky Mountains. As a graduate of Wasatch High School she was a four year cheerleader, was awarded FFA Sweetheart on consecutive years, Homecoming Queen, voted most talented, most likely to succeed, and was awarded a drama scholarship to Brigham Young University. Boni was crowned Miss Wasatch and Miss Utah for Miss World.

Work and Volunteer Experience: She started her professional career in Chicago working for United Airlines, where she served as Miss United Airlines (public relations). Returning to Utah, she spent the next 14 years building her family's guild jewelry and diamond business; specializing in buying and management. The next 22 years, as a licensed cosmetology and master esthetician instructor, were devoted to creating, directing, and educating over 4,000 students at the internationally recognized Bon Losee Academy of Hair Artistry (winning many International First Place Awards).

She, alongside her husband Richard Losee are founders of Cirque Lodge, the nationally acclaimed chemical dependency treatment facility located in Sundance, Utah and the former Osmond Television Studio. Boni and her family have sponsored the Miss Utah Pageant for 26 years. She has toured with Barbra Barrington Jones where she worked with hundreds of women to improve their self-image. She has volunteered in the Bishop's Storehouse, relief society, welfare canning, and emergency preparedness venues. She has served as a committee member of Swiss Days and has judged many beauty pageants. As a Philanthropist, Boni has supported the UVU student scholarship program, Ragan Theatre (named after her grandmother), the losee Learning Center and the Provo Fourth of July Freedom Festival. She has been a Patron of the Provo Theatre Company, Sundance Preserve and the Cirque Lodge Foundation.

Special Interests: Boni enjoys presenting the Ms. Utah Senior American message, singing, piano, motivational speaking, hiking, cooking, heading up family-home evenings, and touring in sports cars with her husband.

Personal and Family Life: In 1976 Boni married the love of her life, Richard. They have three children, and 10 "perfect" grandchildren. Boni has always believed that beauty should be manifest on the inside as well as on the outside. In 1999, after witnessing first hand, the devastating effects of alcohol and drug addiction, in family, friends and associates, she and Richard founded Cirque Lodge. Boni endeavors, at every golden opportunity, to help her family, friends and her fellow man, magnify their true sense of worth as beloved sons and daughters of a loving God.