The Ms. Tennessee Pageant is administered by Ms Senior Tennessee Inc., under the supervision of Frances Brooks.

Many thanks to Ms Brooks, and her team, Janie Hollingsworth, Karen Burgess, Vancieneta Wisdom and Linda Spencer for phenomenal State Queens and wonderful pageants!

The 2019 Ms Tennessee Senior America Pageant was held on April 13, 2019 in the charming and historic town of Crossville, Tennessee, in the beautifully restored Palace Theater. Contact brooksqueen21@gmail.com and make your plans to attend next year!


MS TENNESSEE 2018
THERESA ROTHSCHILD-HALL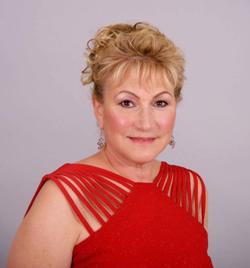 CONGRATULATIONS to THERESA ROTHSCHILD-HALL, Ms Tennessee Senior America 2018, and Special Thanks to Ms Senior Tennessee Inc, for a wonderful State Queen!

A former Elementary School Principal, and Associate Professor of Literacy, mother of five, grandmother of four grandchildren, Terri now enjoys singing jazz and entertaining at senior centers and life care centers and as well as singing at Rhea of Sunshine an institution that cares for disabled adults.. Terri's volunteer work has also included teaching struggling readers of all ages to decode and comprehend what they read.

Throughout her professional career Terri has been.an Executive Director of Early Childhood Centers, an Elementary School Principal and an Associate Professor of Education. Because of her interest in teaching and learning Terri earned three Masters Degrees: Elementary Education, Administration & Supervision and Literacy along with a Doctorate in Early and Middle Childhood Development. (Ed.D.)

Terri is interested in jazz, country and folk music. Loves to dance and participate in theater productions and entertaining at community service organizations and reading She enjoys traveling with her husband Tracy, and their pet Frenchie, Toby. She settled in Tennessee to join family. Life is filled with family events, church functions, music events, and traveling to see grandchildren and explore the volunteer State of Tennessee. Since winning the title of Ms. Senior Tennessee 2018, Terri participates in Parades, Fairs and Holiday events and is finding that it has been a joyful time in life. She is looking forward to finding ways of bringing literacy to her home community by partnering with interested organizations.