MS TENNESSEE 2021
REGINA ELLIOTT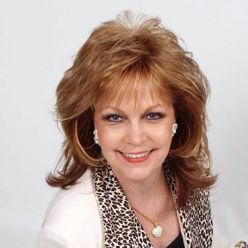 CONGRATULATIONS to REGINA ELLIOTT, Ms Tennessee Senior America 2021, and Special Thanks to Frances Brooks and Ms Senior Tennessee Inc, for a wonderful State Queen!

Regina Elliott resides in Knoxville TN. She is a People Person, Leader, Gifted Sales Manager, Trainer, 30+ Years Experienced Sales & Interior Designer. She is an online student of the New York Institute of Art & Design and other motivational & character builder mentorship programs. She is not only a business owner, but also very involved in Christian ministry through her 501c3 organization, Glorious Praise Ministries, which includes speaking, solo concerts, and organizing as Women's Conferences, and Life Empowerment Mentorship. Her ministry is about a true relationship with Christ. .. not religion.

Regina attended 2 years of college in Fresno California. She studied 5 years of vocal training, through Harvey Woodruff Voice Studios, Charlotte, NC, She has received Awards in her lifetime that include, Poetry, Outstanding Women of American, Christian Album of the Year; Church of God Denominational Award, Listed in top 50 Managers out of 800 for Home Interiors & Gifts, with over one-million in sales, & numerous other sales awards. She was voted Miss Congeniality by her Ms. Tennessee Senior America Contenders, April 2021.

Regina is a Christian author, written 5 books; published her first "Rekindling Our PASSION for Jesus!" and has submitted a Bible Study "Out of Adversity - Into Victory!" as well as a pocket-sized book entitled "Fear Not 101" both to be released by the end of July 2021. Because she is a writer, literacy is huge for her and sharing in helping others less fortunate learn to read and articulate in life more adequately.

She is also a pianist, concert soloist, song writer, and recording artist, with six solo CD's including a traditional hymns & patriotic ten-song rendition with narration.

Regina enjoys volunteering for non-profit organizations, serving meals at homeless and Rescue Mission shelters, supporting organizations such as ASCAP, Pro-Life and Paralyzed Veterans of America. She offers her talents to sing and play piano for transitional patients, and nursing facilities. She has been a Big Sister, as well as sponsored children through World Vision and Compassion International. Mission trips have been included in her life, on many occasions for distributing Bibles, visiting her sponsored child in Honduras, and with World Vision to the Dominican Republic. She has participated in Crusades in Poland and Russia, and was honored to be invited on tour to Italy to sing in many Cathedrals and for the Pope with a Catholic Choir. Though Regina has experienced, as many have, heartache, loss, rejection and challenges, she still loves laughter, enjoys happiness in life... living for the moment, not looking in the rearview mirror or constantly seeing tomorrow. She believes "If it is to be... it is up to me... with God's help." We were created to serve & bless others. People matter. Stay humble, positive, encouraging and full of joy, because God and heaven is real. Trust. Love. Believe & Hopeā€¦ Then Pass It On!