MS SOUTH DAKOTA SENIOR AMERICA 2016,
BETH WEEMS PIRTLE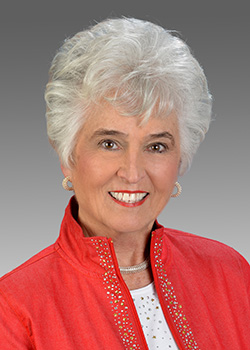 CONGRATULATIONS to BETH WEEMS PIRTLE, Ms South Dakota Senior America 2016!

Beth Weems Pirtle is a graduate of the American High School in Mexico City, the University of Texas (Austin), Southern Methodist University (Dallas), and has certification in counseling. She retired after 26 years in teaching the deaf.

Beth loves to travel and has visited six continents. She and her husband are active in Rotary International.

Beth and her husband are musical entertainers and perform for all ages: Pre K to Special K!!

Beth is active in many volunteer organizations. She's been married for 59 years and has 3 grown children and 5 grandchildren. Her family, tennis, and volunteer work are her passions.