MS SOUTH DAKOTA SENIOR AMERICA 2020,
PAMELA ANDERSEN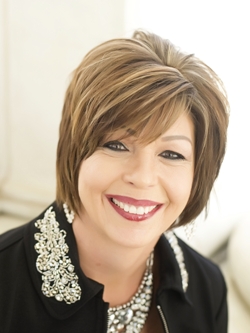 CONGRATULATIONS to PAMELA ANDERSEN, Ms South Dakota Senior America 2020!

I have always lived my life by this one phrase, "Live the life you love; love the life you live." In every season of this life I have loved that God has truly blessed me.

I was born in a small charming community minded town. This is where I learned hard work and the value of community service.

Kris Andersen is the love of my life. We have three children, and eight grandchildren. Raising our children was the hardest job I ever loved! Now that they are grown, I really value the precious time we spend with our children and grandchildren.

I have enjoyed diverse and exciting careers including owner and operator of two beauty salons. I was a finance manager and an insurance agent at an auto dealership which included writing car insurance for customers. Now as a certified first responder I am responsible for the equipment and training at a community college. My greatest passion has always been singing. Now I have the time to fulfill that passion as a professional singer.

I am now at the age of my "elegant years", I'm enjoying my enthusiasm for giving back by singing and volunteering for my community. This always gives my heart a lift and fulfillment for my soul.

As a volunteer I do medical mission trips to other countries. I assist in medical procedures and even cut hair to make the women feel confident and beautiful again. I have traveled to South East Asia, including Nepal, Burma and India. On these trips I have worked in refugee camps and have helped get women out of sex trafficking camps. I find great joy in helping others. I also give my time by singing in homes where the residents are shut-ins. I deliver meals on wheels and also enjoy volunteering at Ronald McDonald house and food banks in my area.

My hobbies include Pickleball, bowling, golf, hiking, and lots of crafts. Some of my crafts include Diamond Painting, and designing T-shirts. I love to give my crafts to people who need something to brighten their day.

In every endeavor, It remains my desire to "Live the life I love and love the life I live.