MS SOUTH DAKOTA SENIOR AMERICA 2019,
JUDITH HUFF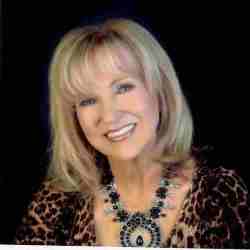 CONGRATULATIONS to JUDITH HUFF, Ms South Dakota Senior America 2019!

I was born in Boston, Massachusetts and came from a family of many talents. I found myself loving to dance on stage before I started school. We moved to Pennsylvania when I was 6. I found dancing an adventure that I wanted to be part of. I danced into the hearts of America on Dick Clark's American Band Stand as a teen ager.

After high school I joined the Civil Air Patrol and recruited 20 girls for the unit and won a trip to Kennedy Airport. After that, I joined the Air Force and was a Load Master and Flight Attendant for Military Air Transport. I traveled to Spain, Germany, France, Scotland, England Greenland Iceland and Bermuda.

When I was back in Pennsylvania I got married and started a family. We lived at a Thorough Bred Horse Farm taking care of race horses for the Kentucky Derby. I loved to sew and I would make Jockey Silks and blankets for the horses.

We moved to Indiana and I got a job teaching design and sewing at Sears Dept. Store. I also made drapes for JC Penny. Planters Peanuts hired me to do a Planters Peanuts advertisement. I made upholstery for car shows and monogramed jackets for the Indy 500 drivers.

We moved to Tennessee and I was a Restaurant Manager and still designed in my spare time. I took the time to attend O'More college of Design. I made a special costume for Pavarotti the opera star. The Stoneman family called me to design costumes for the HEE HA show. My design made the front cover of the Country Music Magazine. I designed for Opryland and made costumes for Tanya Tucker and Cristy Lane. I designed Lee Greenwood's daughter's prom gown, along with 30 more young ladies and my gowns were televised. When Lee Greenwood's daughter got married, I designed her wedding gown. One gown had a train 25 feet long and head piece that matched with lights. It was finally sold and used in a Cinderella movie for Hollywood. I made a silk Doily with lace for a "Morris the Cat" commercial. I also did designs for the movie "Sweet Dreams" the Patsy Cline story. I worked on the set for "LOVE BOAT".

I opened a design shop doing western wedding gowns, and event planning. I won the Colorado Springs Victorian Social Club Award and Silver Platter for an 1800 peacock dress I designed.

I attended Nazarene Bible College and got a degree in Theology and started counseling troubled teens.

I remarried and started dance lessons made costumes, and did many floats in parades. I was hired by Dillard's dept store as their "master tailor" for all of Colorado and Wyoming.

Now that my four children are grown, I want to concentrate on designing a life of dancing and being involved with Senior America.

I want to connect with "like minded" women who look forward to giving something to some one every day on this planet.