MS SOUTH DAKOTA SENIOR AMERICA 2017,
HELENA HANSEN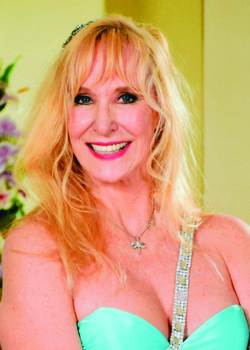 CONGRATULATIONS to HELENA HANSEN, Ms South Dakota Senior America 2017!

Born in Deadwood, South Dakota, Helena's family moved to California when she was very young. Helena attended college and became a legal secretary where she worked in Governor Jerry Brown's office and other legal firms in Los Angeles for over 20 years.

With an eye for fashion, she later owned and operated a very successful vintage costume shop where people would come from all parts of L.A. and Orange County to be dressed for parties and school productions.

Physical fitness is an important part of Helena's lifestyle. Over the years her physical activities include snow skiing, tennis, weight training and swimming. She even twirled baton in the Pasadena Rose Parade.

Inspired by Jane Fonda in the 80's, Helena acquired a certification to become a physical fitness instructor, where she enjoyed teaching classes to hundreds of adults and seniors through beneficial workouts to improve their lives.

Growing up in a musical family, Helena's flair for song and dance came naturally and her desire to perform took center stage in her senior years. She now performs regularly with various theatrical groups at senior centers, for veterans and disabled seniors in military shows around Los Angeles and Orange County, California.

Helena loves to travel and has recently visited many parts of Europe, enjoyed a dance cruise to the Caribean, and a river cruise on the Rhine through Germany. She's taken several trips to New York City with her husband where he grew up, and summer vacations at her Black Hills cabin with family and friends, maintaining historic buildings on her South Dakota property. Helena has been married to her husband, Ron, for over 30 years and has three beautiful children who are her joy.