MS SOUTH CAROLINA SENIOR AMERICA 2020-21,
LINDA SISCO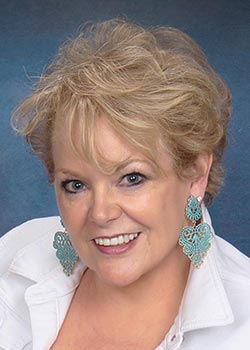 CONGRATULATIONS to LINDA SISCO, Ms South Carolina Senior America 2020-21, and Special Thanks to State Administrator Connie Ross-Karl and Co-Administrators Ida Brinkley, Ms South Carolina 2010, and Laura McFayden, Ms South Carolina 2012, for a wonderful State Queen!

Linda was born, raised and worked in Michigan her entire life. She relocated to South Carolina in 2016. She retired from Presbyterian Villages of Michigan (PVM) as housing administrator for Spring Meadows, two senior apartment communities. In her 5 years at the village she won the PVM Best Village, Victory Cup and Spirit Award 5 times. In 2014 she received the PVM "Leadership" award and in 2015 received the Leading Age of Michigan "Leadership in Action" award for her work in senior living and advocacy. She is a certified Aging Services Specialist thru the University of North Texas and in Guided Autobiography through the University of Southern California. Her career in Property Management spanned 35 years; including VP of Operations and "Employee of the Year" for two companies and received a Fair Housing Award from the Michigan Governor.

In South Carolina she has worked over 3 years at Brookdale Assisted Living as the Resident Program Coordinator. She develops and leads daily group and individualized activities for the residents. She has been "employee of the month" 3 times. In 2017 she produced, directed and filmed a short feature entitled "I am Still a Man" for the Brookdale Corporate National Film Festival. Of 75 entries her film won the Courage Award for her depiction of a man overcoming his disabilities. During Hurricane Florence in 2018 residents sheltered in place with a severely reduced staff. She was recognized by Brookdale Corporate for her humanitarian efforts in keeping a calming presence in the facility and engaging the residents in activities to alleviate fears.

She started Embroidery Wizard in 2001 and relocated it to the Grand Strand in 2016. Embroidery Wizard specializes in embroidery and garment printing and was named the Best of the Beach for 2017 - 2019. During the Covid-19 Pandemic she personally made and donated 3200 masks to the local community.

She is a strong proponent for senior issues and an advocate of senior wellness. She created a model program on positive aging for seniors and is a frequent speaker on the topic at state, regional and national conferences on senior aging and wellness.

She trained two therapy dogs (Corgis) and thru Therapy Dogs International works with them with disabled adults and shows her dogs in agility, rally, obedience trials and barn hunt.. She is also a 4-H leader and dog trainer on obedience.

Linda founded a "success scholarship" for at-risk high school teens. She is nationally certified in both tai chi and "Matter of Balance" for fall prevention.

Linda is distinguished past president and Lt. Governor for Michigan Kiwanis.

Her other interests include reading, walking, singing and supporting her MSU Spartans.

She is a cancer survivor, a mother of two daughters, 7 grandchildren, a great grandson and is the wife to her best friend, William.

Linda is 70 years young. She embodies positive aging and spreads the word to all she meets. She advocates that seniors are vibrant individuals and lead meaningful lives during an exciting, transformative stage of life.