MS RHODE ISLAND SENIOR AMERICA 2016,
MARGUERITE ROSE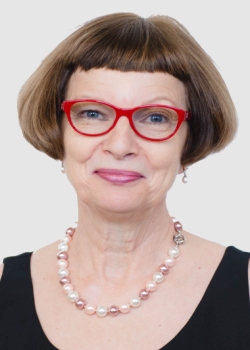 CONGRATULATIONS to MARGUERITE ROSE, Ms. Rhode Island 2016!

After working in the world of Banking and Credit Unions for 40 plus years, Marguerite Rose now owns her own business as owner of a consignment shop named Panache on New Park in West Hartford, Ct. Marguerite agrees that most of the skills she learned are put to good use in her shop. The shop also helps to serve the needs of others as merchandise is donated after a time and only to worthy causes.

She is a avid runner and has completed 61 marathons over the past thirty years. She loves fitness and promotes it by leading training groups for people that want to take up the sport.

After completing her college degree with a Certificate in Art History, Marguerite has taken this knowledge and used it to train as a docent for the Wadsworth Atheneum in Hartford, Ct. She also finds time to volunteer as a mentor to a young student at a local grammar school. The afternoon that I spend mentoring is one of the most satisfying hours of my week. I love to share knowledge and experiences.