MS RHODE ISLAND SENIOR AMERICA 2017,
FORTUNATA MALUCCIO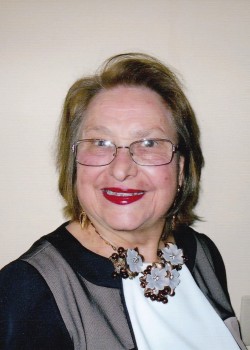 CONGRATULATIONS to FORTUNATA MALUCCIO, Ms. Rhode Island 2017!

Fortunata was born in Italy, the eldest of 5 children. After college, she graduated from Tailor school.When she came to America, she started to work as a tailor. Later she and a partner bought a sewing business making designer clothes and commercial pilot uniforms. After the sewing business, she purchased a restaurant and operated it for several years. She married and had three daughters. After they finished college, she worked in a furniture store, and received top honors and bonuses. she also did volunteer work at the Children's Hospital, and drove those in need to doctor's appointments and to the hospital. As a member of the Lion's club she raised money for the visually impaired. She has 8 grandchildren, 4 boys and 4 girls. She enjoys spending time with her grandchildren and found them to be a blessing in her life.

She is always there to lend a hand as giving is what makes her world go round. Her personal pleasures are going to the opera, traveling, walking and going to the gym. She also likes to do gardening and cooking. As she observes nature, she is inspired to write poems and is collecting them in a book. she looks forward to performing with other members of the Cameo club at various senior citizen's homes. she does her stand up comedy routine which includes the jokes she has written.
Reaching out to others on a daily basis and giving them her time and talent makes this time of her life so worthwhile. Her glass is always "half full" and her smile is endless.