MS PENNSYLVANIA SENIOR AMERICA 2018,
LYNN MONTEMURO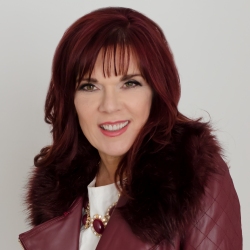 CONGRATULATIONS to LYNN MONTEMURO, MS. PENNSYLVANIA SENIOR AMERICA 2018!

Lynn has been married to her husband and best friend Steve for 13 years. She has one adopted daughter Sam and two grandchildren. She currently resides in Bensalem, Pa. She started tap dancing at the age of 5 and that began a love of dance that has continued her entire life. She currently take 5 classes a week. She has performed in many nursing homes, retirement villages, school, synagogues, and parking lots over many years and continues to do so with the Pennsylvania Senior America Cameo Club. She currently dances with the "Honeybadgers" an adult tap competition team. She sponsors a dance scholarship in memory of her Grandmother that supports a student to take a dance class for the entire year. She is interested in health and wellness and enjoys working out and yoga. She is a Board and Team member for the "Christmas Gala" a local non-profit organization that helps low income seniors all year round with emergency needs such as rental assistance, food, medical supplies, beds, furniture, air conditioners and personal care items such as soap and toothpaste. The largest project is the "Angel Tree Program" which supplies Christsmas gifts to seniors. Items, include winter coats, sheets, blankets and other items needed by the seniors. In 2017 over 1400 gifts were collected, sorted, wrapped and delivered to our seniors. She is also active with Aid for Friends and the Roslyn Ladies Fire Auxillary. Lynn believes everyone has something to give, even if it is only a smile or a listening ear. She enjoys life with family and friends. She is still following and accomplishing her dreams and hopes to live to 120.