MS PENNSYLVANIA SENIOR AMERICA 2021,
JOANN TRESCO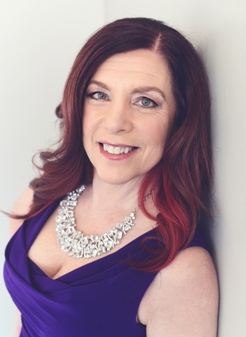 CONGRATULATIONS to JoANN TRESCO, MS. PENNSYLVANIA SENIOR AMERICA 2021!

JoAnn Tresco grew up listening to her family's stories of service during World War II. Their sacrifices moved her spirit and directed her life. They were the driving force behind her career choices: mentoring college students as a Division Chair for Central Pennsylvania College, leading support programs in substance abuse and suicide intervention for Soldiers seeking change, and her reason for joining the military to serve her country. Her experience learning salsa dance in the desert of Iraq, sent a strong message to her that dance was restorative. So when she returned home, she became an avid dancer to manage anxiety and PTSD from the rigors of war. Her story is in a U.S. Army medical text on Reintegration.

Now as a retired combat veteran, she owns PA DanceSport Ballroom whose mission is enhancing all lives through dance. As a business owner, she is a strong proponent of active inclusion, seeking justice and equal, fair treatment for all. She proudly participates on the board of an organization building a tiny home village for homeless veterans in Pennsylvania's state capitol. Her personal mission is to instill the essential virtue of selfless service within younger generations through words and example. She is proud to be a sage, mother, combat veteran, friend, dancer, entrepreneur and representative of women in the age of elegance.