The Pennsylvania State Pageant is operated by State Administrator Denise Caiazzo, Ms Pennsylvania Senior America 2015.

Congratulations to Denise, Floyd, and the Pennsylvania Cameo Club on a wonderful 2017 State Pageant! For more information on Ms Pennsylvania, or next year's pageant, contact us today!


MS PENNSYLVANIA SENIOR AMERICA 2017,
PEGGY KURTZ KELLER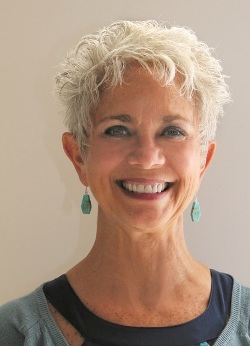 CONGRATULATIONS to PEGGY KURTZ KELLER, MS. PENNSYLVANIA SENIOR AMERICA 2017!

Peggy was born and raised in Lancaster County, Pennsylvania. While working in the family owned grocery store,starting at age 8 years old, she learned the value of hard work while working along side her father and grandfather. Some of her responsibilities included stocking shelves,cutting meat and being a cashier.

Recognizing her talent,at an early age,her father encouraged her to entertain family members or "anyone who would listen".

As a high school student, Peggy was known as the National Anthem Singer. In her senior year, she was crowned Lancaster County Junior Miss.

While being a homemaker,she received her greatest gift of all, Travis and Cory, her two sons. Once the children were grown, she ventured into the work force.

As a mature woman, Peggy became a flight attendant. After 911 changed her world, as well as all of America's, she fulfilled her lifetime dream by going to nursing school and finally becoming a nurse. Peggy taught medical assisting for 8 years at an area career and technology center. Currently,she is a nurse for WellSpan in an OB/GYN practice.

Peggy continues to entertain as much as she can. In 2011, through an event produced by Online Publishers, she became Pennsylvania State Senior Idol, which brings her here today, as MS.PA Senior America,to share her love of music with you.