MS OKLAHOMA SENIOR AMERICA 2019,
DEBORAH WEDEL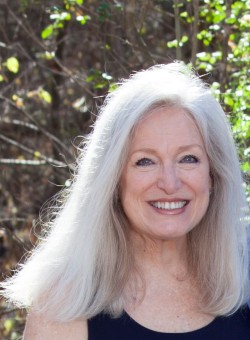 Congratulations to DEBORAH WEDEL, Ms Oklahoma Senior America 2019 and to Ladell Maxwell and the Ms Senior Oklahoma Foundation for a wonderful State Queen!

Deborah Wedel of Tuttle, daughter of Orbie and the late James Smith of Claypool, Oklahoma, enjoyed a career in education that lasted 36 years. She taught Chemistry & Physics in public schools for 29 years and was a counselor in a private school for 7 years. She started this career pathway by training mentally handicapped students at Dunbar, then getting disadvantaged students ready for a career in vocation education in Oklahoma City, and ended up teaching AP Chemistry and AP Physics at Newcastle High School, while providing Alternative Education to students at night. Other than teaching, one of her main goals was to get her students involved in school and community activities. Deborah sponsored numerous clubs and activities in an attempt to include all students. Sponsoring Student Council, 4-H Club, Robotics, Anime, Art Club, Math & Science Clubs, Drill Team, Fellowship of Christian Students, Family, Career Community Leaders of America, Mock Trail, Model United Nations, SADD, STEM and Prom activities, Modeling, and community service activities are some of the ways Deborah got students involved.

She has been married to Bruce for 46 wonderful years. Her greatest blessings in life are her 2 children, Derek who is an engineer and Heather who is an Organ Transplant ICU R.N. and daughter-in-law Cindy, mother of two incredible children. Deborah's best reward for getting older is her 2 grandchildren, Jakob who is an actor and Nicole who is a musician. Along the way, Deborah was honored in Washington, D.C. as one of the Ten Outstanding Young Women of America in 1983, Good Housekeeping's 100 Young Women of Promise in 1985, Teacher of the Year at Newcastle and Capitol Hill High Schools, Channel 5 Teachers Who Care, Who's Who Among American Teachers, Outstanding Teenager of Oklahoma in 1969, and third runner-up in the Mrs. Oklahoma Pageant in 1994. She has a Bachelor's Degree and two Master's Degrees but Deborah still enjoys taking classes to learn new skills. She has been involved with music for years singing with the Tulsa Philharmonic twice, the Lyric Theater, her church, and Retro, a classic rock and roll band. Becoming Ms. Oklahoma Senior America has provided Deborah a platform for encouraging all senior citizens to become more active in their community, which provides them with a sense of purpose and motivation.