The Ms. North Carolina Pageant is operated by State Administrators Beverly Wetherbie, Judy Kelley, and Sarah Daffron. Many thanks to Ms. Wetherbie, Ms. Kelley and Ms. Daffron for wonderful state pageants and phenomenal State Queens!

The 2019 pageant was held on May 18, 2019, at 7:00 PM at the Sunrise Theater, 250 NW Broad Street, Southern Pines, North Carolina.

For more information, contact Ms Wetherbie at bwetherbie@gmail.com, or visit Nrth Carolina Senior America Pageant.

MS. NORTH CAROLINA SENIOR AMERICA 2016,
REBECCA ANN TAYLOR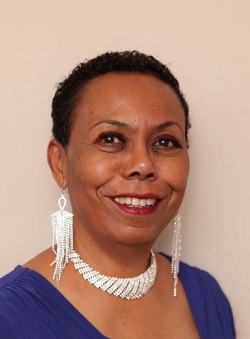 CONGRATULATIONS to REBECCA ANN TAYLOR, Ms North Carolina Senior America 2016, and Special Thanks to Bev Weatherbie, Sarah Daffron, and the ladies of the North Carolina Cameo Club for a wonderful State Queen!

Ann was born on August 7, 1946, in Bassett, Virginia where she lived until she was 17 years old. She left Bassett, Virginia in 1964 to attend business school in Washington, DC where she remained until 1975.

While living in Washington, DC, Ann began a career with the Federal Government initially working as a clerk. Her last position with the Federal Government was Program Analyst with the WIN (Work Incentive) program.

Ann returned to Virginia in 1975. She worked as Assistant Personnel Manager with a local manufacturer and later was employed with the Miller Brewing Company, Eden NC as Personnel Administration Assistant.

When she was called into the ministry in 1985, she began volunteering with the Henry County/Martinsville Prison system. In 2000, she and her husband became affiliated with Cornerstone Southern Baptist Church in Greensboro, NC, and she continued her volunteer work with the Piedmont Jail Ministry. Currently, she serves as a Board Member with this ministry.

From 1989 until December 1999 Ann participated in services to homeless individuals. From 1997 to 1999, Ann assisted with the administration of a local outreach service. She assisted in networking with area businesses to secure food, clothing, furnishings, and other services for needy families in the Guilford County area. Total distribution for this outreach was approximately $1 million in goods and services to the community.

Ann has worked with the National Board for Certified Counselors (NBCC) for 10 years. She retired in December 2010, however, she has since returned to NBCC as a part-time customer service representative with the Credentialing Department. In September 2013 she became a registered Mental Health Facilitator with NBCC. Mental Health Facilitators are first-line assessors of crisis situations, making recommendations for services or making sure victims receive appropriate counseling from professionals in the counseling field.

Ann enjoys "Words with Friends" and other word games. She enjoys reading, singing and going to plays. She is most adamant about sharing her life experiences with younger people and promoting her life philosophy of "being kind".

Ann and her husband, Tyrone, reside in the Summit Lakes Development of Brown Summit, NC. They have two children and 4 grandchildren. They were selected two years consecutively as "Grandparents" to the Aycock Middle School Drumline and Dance Team.

Ann and her family are actively involved with Spring Arbor Assisted Living, where her mother is a resident in the memory care unit. There are times when you can find Ann in the kitchen at Spring Arbor, preparing a meal for the residents or making special treats they can share with their family.

Ann's desire is to continue to be a positive role model and example of the "Age of Elegance" through relationships developed and cultivated through kindness.