MS NEW JERSEY SENIOR AMERICA 2013,
VANESSA SHAW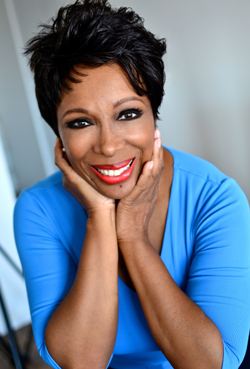 CONGRATULATIONS to VANESSA SHAW, MS. NEW JERSEY Senior America 2013! A special thanks to our committed and dedicated State Director Johanne Santori, for her help, guidance and encouragement!

When Vanessa Shaw decided to enter the Ms. New Jersey Senior America Pageant, she had no idea how life altering the experience would be. It was only after winning the title that she first began to realize that a wonderful decade was about to unfold for her. "I am so blessed to begin this time of my life with such a bang. If this is any indication of the future, I say, BRING IT!!!"

Vanessa has never led a traditional life. Born in Ft. Bragg, North Carolina and raised on military bases throughout the United States and Europe, she made her first professional singing appearance at age five with a song entitled, 'Tip Toes Through the Tulips' shile being coached from the back of the high school auditorium by her mother. Her elementary and high school years (along with two brothers) were spent traveling extensively to various army bases both here and abroad.

This nomadic life would prepare her for a future that would include much travel, meeting with and working alongside those with diverse backgrounds as well as the uncertainty of a show business career. The one constant was her love of music which was highlighted in her senior year when she was voted best actress/singer in her high school.

She attended Mercer University and at the request of her father, who thought it more sensible to confine her vocal ambitions to "singing in the shower" and majored in psychology rather than music. However, fate intervened and she left school for New York City where she almost immediately started working in the theatre and ultimately on to Broadway. Four decades later, she is still doing what she loves most. Her list of credits on Broadway has included playing opposite such luminaries as Eartha Kitt "timbuktu" as "Marsinah". Robert Goulet in "Camelot" as "Nimue" where on New York critic rhapsodized, "Vanessa Shaw stops the show with her rendition of "Follow Me".

She portrayed Ruth Younger in "Raisin" opposite Debbie Allen and was seen as Ginny in "Tap Dance Kid". She has also starred in several producations of "Porgy and Bess" alternating the roles of Bess, Serena, Clar and The Strawberry Woman. In "Carmen Jones" she again sang all the female roles from Carmen (soprano) to Myrt (coloratura) to Frankie (mezzo-soprano). Her regional theatre experiences have included such non-traditional roles as Sonia Sedoya in "The Merry Widow". Helene in "La Bell Helene". Mrs. Segstrom in "A LIttle Night Music". Vera Charles in "Mame". Tuptim in "The King and I" and countless other musicals. On the soap opera, "One Life to Live" she created the role of "Lila Rose". In independent films she starred in a political thriller entitled "The Game", "Walls and Bridges" and her favorite "The Session" where she portrayed a psychopathic psychologist.

A decade ago, Vanessa added published playwright to her long list of accomplishments. She is both author and star of "Eartha and Me", an autobiographical song and dance about her friendship with the late great Eartha Kitt. She also wrote and performed "Welcome Home Marian Anderson" thereby achieving one of her lifelong ambitions of bringing to the stage the first African American woman to debut at the Metropolitan Opera. Rewarding and daunting", declared Ms. Shaw." Miss Anderson's classical repetoire included nine languages. Just learning five was no easy feat!"

Miss Shaw servs as guest soloist for Siloam Presbyterian Church in Brooklyn, New York. She has taught at Arts in the Bronx as well as Harlem School of Performing Arts and several private voice students.

Vanessa's organizations include: Actors Equity Association, The Dramatist Guild, Screen Actors Guild, Cameo Club of New Jersey, PETA.

She volunteers at the Food Banks of New York and now blessed with enough free time to extend assistance to the many elderly who reside in the building in whatever capacity they may need.

She elected to forgo marriage and children for a career and is instead the very proud aunt to several nieces and nephews, various cousins, extended family members and a host of "theatre gypsies" she has known and worked with for over thirty-five years.

Vanessa loves cooking for friends, visitng miniature museums, writing macabre short stories with women as revenge seeking succubus! LOL! Guilty pleasures include all things connected to forensics. She is an avid "day tripper" especially since moving to New Jersey. Autumn is my favorite time to travel. Most of all she loves meeting with "the girls". Gayle, Leah, Linda, Karen, Leslie and Imani, for martinis and h'ordeuvres.