The Ms. New York Pageant is organized by State Administrator Marleen Schuss and Coordinator Bob Geltman. Many thanks to Ms. Schuss and Mr. Geltman, and their dedicated team, for wonderful state pageants and phenomenal State Queens!

Special thanks to
Asst. Director Elisabeth Zamarelli,
Pageant Director Pat Tropea,
Choreographer Marianne Stahl, and
Cameo Club liason Mary Ann Smith.

The 2018 Ms New York Senior America Pageant was held on July 29, 2018. For more information, see www.newyorksenioramerica.org and plan to be inspired today!

MS NEW YORK SENIOR AMERICA 2017,
LEE ANN BRILL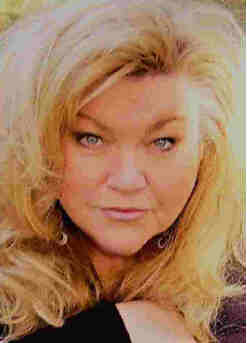 CONGRATULATIONS to LEE ANN BRILL, MS. NEW YORK Senior America 2017! And Special Thanks to Marleen Schuss New York State Administrator, and State Coordinator Bob Geltman, and to the New York Cameo Club for another successful pageant and year.

Lee Ann Brill has a diverse background in music, musical theatre and cabaret. She owned, fronted and ran a successful band which performed thru out the tri state area at weddings, corporate parties and clubs, which allowed her to continue to sing while raising her son. At the age of 46, she decided to get back out there and go after her dreams by entering local competitions. Some of those competitions included, Brookhaven Town Talent showcase, winner adult pop category; Eisenhower State Park "Reach for the Stars" winner adult pop category; Long Island Idol WBLI, first runner up. She won the title of NYS Senior Idol in 2006. She also auditioned for America's got Talent, The Voice and X-Factor, making it through several call backs, however, one audition short of the live shows.

Lee Ann believes in giving back to the community. She has and continues to perform at fund raisers and has appeared for such causes as Parkinson Disease, Cystic Fibrosis, Breast Cancer Walk for Beauty, and Children with Diabetes.

Lee Ann can be seen performing for our Veterans at the Ronkonkoma Memorial Day Ceremonies each year, the LI Assisted Living Veterans Home in Stony Brook for their Memorial Day Ceremony, Veterans Day ceremonies and their veterans graduation day, where she will be appearing again this year.

Lee Ann also opened for the Vets Rock concert held at the Amphitheater/Bald Hill in addition to singing the National Anthem at Citipark Stadium for the LI Ducks and for the Inauguration ceremony for Ed Romaine, Town of Brookhaven.

Lee Ann also enjoys writing lyrics and music. Two songs that she co-wrote and performed were each picked up by independent films, a blues number "Chicago's Heavy On My Mind" from the Devils Dominoes featuring Vincent Pastore and Daniel Baldwin and a children's Christmas movie "Hercules Saves Christmas" aired worldwide on Animal Planet.

Lee Ann received Commendation for her support to Jacobs Light Foundation and continued support to our military and their families by the Veterans of Foreign War, and recently received a Proclamation from New York State Senator LaValle, and a Resolution from New York State Senator Croci.

She recently put together a CD with some of her favorite cover tunes which she uses for promotional material.

Lee Ann is excited to share her gift of music and voice and as the 2017 Ms. Senior New York Queen, is proud to represent New York State in the Nationals, and those women 60 and older who believe in themselves, remain active in their careers and are still reaching for their dreams.