The Ms. New York Pageant is organized by State Administrator Marleen Schuss and Coordinator Bob Geltman. Many thanks to Ms. Schuss and Mr. Geltman, and their dedicated team, for wonderful state pageants and phenomenal State Queens!

Special thanks to
Asst. Director Elisabeth Zamarelli,
Pageant Director Pat Tropea,
Choreographer Marianne Stahl, and
Cameo Club liason Mary Ann Smith.

The 2018 Ms New York Senior America Pageant was held on July 29, 2018. For more information, see www.newyorksenioramerica.org and plan to be inspired today!

MS NEW YORK SENIOR AMERICA 2016,
DOLORES M. HOFMAN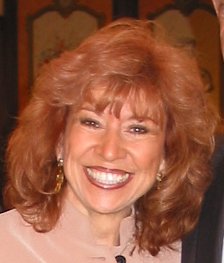 CONGRATULATIONS to DOLORES M. HOFMAN, MS. NEW YORK Senior America 2016! And Special Thanks to Marleen Schuss New York State Administrator, and State Coordinator Bob Geltman, and to the New York Cameo Club for another successful pageant and year.

Dolores was born in the Bronx and raised in Levittown. She attended Farmingdale College and began her Aviation career in 66' working for Pan American World Airways. Just before their demise she moved on & up to become Director of Personnel for Evergreen International Airlines, hiring for the entire East Coast. For the past 25 years, she has been Program Manager of the Queens Air Services Development office (a/k/a the "Airport Matchmaker"), matching airport tenants with local businesses. She will celebrate her 50th anniversary at JFK this December! She is involved with many airport organizations, including being VP of the JFK Rotary & Advisor to the the Boards for both the JFK Chamber of Commerce & Vaughn College. She is a Board member of Our Lady of the Skies Guild, past Board member for the School Sisters of Notre Dame, the Air Cargo Association & the Animal Protection Institute of America. She is the past President (of 17 years) of Animal Lifeline, a local organization promoting low cost spay/neuter for stray cats & dogs. She is currently a member of the Queens Chamber of Commerce, Kennedy Airport Airlines Management Council (KAAMCO), LaGuardia Airport Airlines Management Council (LAAMCO), Council of Airline Maintenance Managers (CALMM), a Woman of the Moose (WOTM) & the VFW Women's Auxiliary. She volunteers as Beach Captain for the Littoral Society's Annual Beach Cleanup, NYC's Board of Education's Principal for a Day, Career Days, her Rotary's various fundraisers, performs Reiki healings, has been certified to officiate marriages and has traveled the world for her various causes (i.e. Japan to save the whales & Canada to save the baby seals). She has been featured in many magazines and newspapers (i.e. Women's World Magazine as an "Angel of a Special Kind," front page of Crains NY Business for "Airlines Taking Off in NY Boasting Jobs & Contracts," the front page of Queens Business Today entitled "Business Taking Off Fueled by Development Unit" & has received many awards, proclamations, legislative resolutions, declarations of honor, certificates of achievement/recognition/appreciation and many other honors, accolades & awards. She is the only person at Kennedy to have received a "Woman of the Year" award from both the Catholic & Protestant Chapels. She was also named a "Top Woman in Business" by the Queens Courier & Business Today newspapers & received the "Queens Salute to Leadership Award" from the Queens Council, Boy Scouts of America.