The Ms. New York Pageant is organized by State Administrator Marleen Schuss and Coordinator Bob Geltman. Many thanks to Ms. Schuss and Mr. Geltman, and their dedicated team, for wonderful state pageants and phenomenal State Queens!

Special thanks to
Asst. Director Elisabeth Zamarelli,
Pageant Director Pat Tropea,
Choreographer Marianne Stahl, and
Cameo Club liason Mary Ann Smith.

The 2018 Ms New York Senior America Pageant was held on July 29, 2018. For more information, see www.newyorksenioramerica.org and plan to be inspired today!

MS NEW YORK SENIOR AMERICA 2015,
C.J. MARIE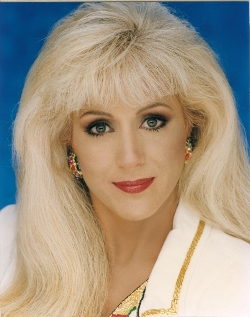 CONGRATULATIONS to C.J. MARIE, MS. NEW YORK Senior America 2015! And Special Thanks to Marleen Schuss New York State Administrator, and State Coordinator Bob Geltman, and to the New York Cameo Club for another successful pageant and year.

C.J. Marie is 63 years old, was born and raised in Astoria Queens, N.Y. She attended Long Island City H.S., Queensboro Community College and Queens College. She moved to Long Island N.Y. in 1992 and has lived in North Bellmore for the past 23 years.

She worked in her professional career for the Archdiocese of N.Y. in the inner city schools in the South Bronx. She taught elementary grade levels for 35 years and was a lead teacher for the Kindergarten curriculum. She has volunteered her time to teaching CCD classes, involvement in summer programs and raising money for various charities.

C.J. is also a Certified Professional Life Coach Counselor guiding individuals to reach their personal and professional goals. C.J. also had a love for dancing. She started dance classes when she was five. She continued to dance through her high school years. Today her passion is in interpretative dance which has been enhanced by the instruction of Dance with Me Studio in Glen Head LI. C.J. feels dancing and writing is the silent expression of the heart. Her other interests include art, music and product development.

C.J. has authored 14 books and has 5 issued US patents to her credit. She has received many awards for her writing. C.J. is also an entrepreneur and real estate proprietor and is very proud of her accomplishments; it is her reward for hard work, perseverance and dedication. She has been recognized in newspapers and magazines for her achievements such as being named "Woman of the Year" and included in the "Who's Who Among American Business Women" as well as "Who's Who Among American Teachers" nominated by her students.

Her passion is to reach and connect with others regardless of age, to touch lives and be the positive change we want to see in our world. Paying it forward in giving back in appreciation for all that has been given to her.

C.J. is the proud mother of one son and two grandchildren and a wife for 25 years. Being crowned Ms NY Senior America is a privilege and an honor. Representing the over 60's woman with style and elegance is her vision. Sending the message that the best is yet to come is her mission.