MS. NEW MEXICO SENIOR AMERICA 2018,
Julie Salomon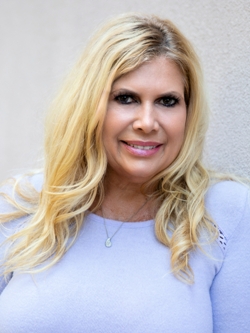 CONGRATULATIONS to JULIE SALOMON, MS NEW MEXICO Senior America 2018!

Julie Kate Salomon was born in Canada and came to the United States on a tennis scholarship at the age of sixteen after reaching the quarter-finals of the Orange Bowl in Miami Beach, Florida. She studied music at the University of Mary Hardin Baylor in Texas and went on to achieve a masters degree and further her piano studies in Amsterdam.


Julie has worked in the music field for close to 50 years giving much of her time to fundraising in different areas of the country. Now retired she performs for many women's causes and children's charities which she is so very passionate about.


Julie is also an animal advocate and has a rescue dog,a horse and loves to show her german shepherd dogs. Her tennis career highlights include playing at a professional level and coaching promising juniors and college tennis. At 55 she was made a member of the IC United States tennis team & represents the United States internationally. Julie has travelled extensively & speaks five languages.


She is thankful to have had two wonderful parents & older brother who gave her great values,integrity,opportunities and life skills. She has four beautiful children, Matt, Melissa, Michael & Max, son-in-law Justin and two precious grandchildren Owen & Harper Kate. They are her greatest blessing and biggest accomplishment.