MS NEW JERSEY SENIOR AMERICA 2019,
DR. DEBRA CANALE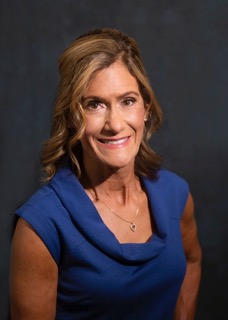 CONGRATULATIONS to DR. DEBRA CANALE, MS. NEW JERSEY Senior America 2019! A special thanks to our committed and dedicated State Administrators Johanne Santori and Terry Meade, for wonderful State Queens!

Dr. Debra Canale (PhD Nu, MSN, RN, APN-FNP, CSN-NJ) was born an identical twin and grew up in a military family. Debra's father was assigned to military posts in Italy and Germany, and she had the opportunity to experience European cultures, become familiar with the German language and fluent in Italian.

In 1970, her father was re-assigned to Fort Dix, New Jersey. Debra attended Pemberton Township High School and was involved with the National Honor Society and Varsity High School Cheerleading programs. In 1976, Debra attended the College of New Jersey, and graduated in 1980 with a Bachelor of Science Degree in Nursing with high honors. Despite a challenging academic curriculum, Debra was a four-year College Cheerleader, and a member of the National Honor Society, Kung Fu, and Gymnastic Clubs.

Debra has always had passion for medicine, nutrition and physical fitness, and a strong desire to make a positive impact on the mental and physical health of others. This passion was the impetus for her to pursue a career in nursing, nutrition, and physical fitness, and to obtain multiple advanced degrees to enhance her roles as a nurse and educator. In 1980, Debra became a certified Group Exercise Instructor and has instructed fitness classes for the past thirty-nine years. In 1994, she completed her School Nurse Certification, and began her career working in a high school environment. Debra earned a Doctorate Degree in Holistic Nutrition in 2008. She then completed her Master's Degree in Nursing Education and Leadership in 2010, followed by a Post Master's Certificate as a Family Nurse Practitioner in 2018. She recently retired from her full-time School Nursing position after 25 years of service and anticipates starting a new chapter in her profession as a Family Nurse Practitioner in an Urgent Care setting.

When Debra began training in pole sport this past January, she recognized the need for customized fitness wear for practice and competitions. Debra along with her twin sister, Natalie, has begun a customized pole sport/fitness wear business entrepreneurship.

Debra have been an active participant in community service by volunteering her time and effort in MYAA, Operation Santa, Medford Annual Halloween Parade, NJ Beach Clean Up, Women's Auxiliary #469, Women's Public Speaker/Fitness Presenter for health forums, and fund-raising events. She gained local and national recognition for the recreational and high school teams she proudly coached.

Debra has been the recipient of multiple awards/recognitions: 1976 Ms. Presidential Lakes, 2010 SHS Employee of the Month, 2011 Crystal Apple, 2011 People's Choice, 2018 Ms. Biceps Norwegian Cruise Lines, 2019 Silver Medalist Liberty Pole Sport, 2018 Ms. Congeniality and First runner up in the Ms. NJ Senior America Pageant.

On June 5th, 2019, Debra won the titles of Ms. Congeniality and Ms. NJ Senior America. She is honored to represent her state and the NJ Cameo Club.

Debra is blessed to have the support and love of family, friends and the NJ Cameo Club.