MS NEW JERSEY SENIOR AMERICA 2018,
SUSAN NEUSTADTER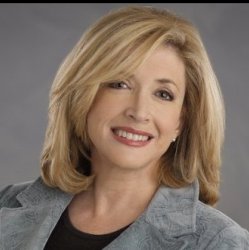 CONGRATULATIONS to SUSAN NEUSTADTER, MS. NEW JERSEY Senior America 2018! A special thanks to our committed and dedicated State Director Johanne Santori, for her help, guidance and encouragement!

Susan Neustadter was born in Atlantic City and raised in Margate. She grew up in a large Atlantic City Hotel family where everyone worked and she learned early on the hospitality industry from the ground up. She graduated from Atlantic City High School in 1975 and went on to University of Colorado where she was a dance major. While in college she joined her first band and her career as a singer began.

Suzie has been performing in nightclubs, casino showrooms and concert venues for the last 42 years. She has been featured in Nightclubs, Casino Shows, Philadelphia Hotels and AC Casino venues at Caesars, Tropicana, Resorts, The Sands, Bally's, Harrah's, Golden Nugget and the Hilton in featured bands also opening for artists such as Rosemary Clooney, Pat Cooper, James Darren, Marc Antonelli and Bob Newhart to name a few.

She enjoyed a two year stint opening Caesars Casino as a Baccarat and Black Jack Dealer and Floorperson realizing her heart was in entertainment. At Harrah's she enjoyed working in Marketing and Entertainment, creating the famous "Celebration Team", Hosting and Performing at large Special Events. She also recorded and wrote jingles for in-house Harrah's promotions.

Suzie has been with the EMI International Label where she recorded and toured in Europe. She was also recognized as an outstanding songwriter for Billboard Magazine in the 1980's.

As founder and Artistic Director of Suzie & Dean's Performing Arts Camp at the Shore she has directed hundreds of aspiring talented children and teens who have gone on to succeed in teaching, directing, movies, broadway, recording and television.

She has acted in TV, Movies and also behind the scenes in Casting, and Associate Production of Music Videos. This past year she was the Recording and Performance Coach for the "Bridging the GAP' music video created by British Vogue Editor and Chief Edward Enninful, with such stars as Yara Shahidi, Adwoa Aboah, Christie Brinkley, Priyanka Chopra, Jonathan Groff, Jasmine Sanders, Maria Borges and other high profile outstanding Artists, Actors, Singers and Models.

Currently she teaches Voice nationally by Skype, specialty Workshops in New York and Philadelphia, and coaches Voice and Acting at her, "Susan Neustadter Voice & Acting Studio" in Margate, NJ. She is also the reigning Ms New Jersey 2018 Senior America and enjoying her busy schedule as Queen, performing with the NJ Cameo Club and making appearances across the state of New Jersey.

"Now more than ever, our youth need support, love and guidance. A win win for everyone is connecting generations through Music and building positive relationships so Seniors can share their life skills, knowledge and invaluable experience.

Suzie has been fortunate to grow up in a strong and very close family. The daughter of Max and Elaine Neustadter, sister to Cheri, the motto "family is everything" has been passed down from generation to generation. She shares her love with her two amazing children, Dena, 31 and Steven age 17. They are without a doubt her most precious accomplishment.