MS. NEW HAMPSHIRE SENIOR AMERICA 2014,
APRIL SHEERIN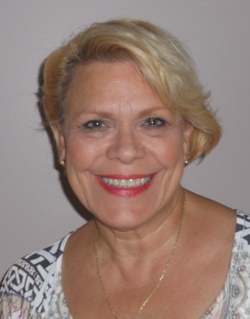 CONGRATULATIONS to APRIL SHEERIN, Ms. New Hampshire 2014!

April Sheerin was raised in the Southwest, moving to Massachusetts, New York, and settling in New Hampshire for the past 17 years. April enjoys family and friends while owning her own business in Derry, NH. April has centered on the connection between mind and body at any human developmental stage, from childhood to adulthood. A key interest is in working with children affected by 9/11 through BETA-PLACE, she has produced a series of CDs and run workshops to help these children heal through the use of meditation. A project she has invested her time with is the Clean Water Project, cleaning rivers and protecting the environment. She has worked with those undergoing treatment for cancer with meditation. She believes that an individualís potential to achieve their highest personal best starts with an understanding of how what we think affects what we are able to accomplish. An accomplished teacher and spiritual guide, she tirelessly teaches classes and conducts individual coaching sessions to help us be the best we can be. With a strong underlying belief in our individual spiritual nature, she strives to support the understanding it is never too late for anyone willing to work at become the person that they are meant to be. It is always about the individual and accomplishing their life dreams and passions.