MS GEORGIA SENIOR AMERICA 2019,
DR. RHONDA MOULDER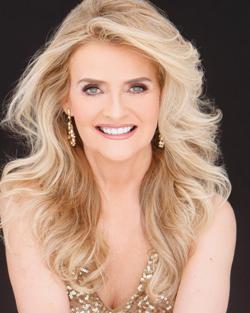 CONGRATULATIONS to DR. RHONDA MOULDER, Ms Georgia Senior America 2019!

Dr. Rhonda Moulder is a retired Assistant Principal of David A. Perdue Primary and David A. Perdue Elementary School in the Houston County School System in Georgia, having served 33 years in the field of education. She is currently a University Supervisor of Practicum and Student Teachers as well as an Adjunct Professor at Mercer University in Macon, GA. In 2018, she received the University Supervisor of the Year Award for excellence in field supervision. Dr. Moulder is also a part-time school administrator in the Houston County School System and Royalty Coordinator for the International Cherry Blossom Festival. She received the Volunteer of the Year and Ambassador Award from the International Cherry Blossom Festival in 2016.

Dr. Moulder graduated from Wesleyan College in Macon, GA, with a music education degree, received a Masters and Specialist degree in Early Childhood Education from Mercer University, and a doctorate in Educational Leadership from Argosy University. Her piano training began at the age of 3, and she performed through elementary, middle, high school, and college consistently. She received the Sophomore and Senior Music Award at Wesleyan College for "Excellence in Music". She began her teaching career as a music and kindergarten teacher before becoming a school administrator.

Her Ms. Titles include: Ms. GA State Clogger 2008 and 2010, Ms. American Clogger 2011, Ms. Bibb County Forestry 2013, Ms. GA Strawberry Queen 2013, International Cherry Blossom Senior Queen 2014, Ms. Houston Co. Forestry 2014, Ms. US National Forestry Queen 2014, and is the 2019 Ms. Georgia Sr. America. Dr. Moulder enjoys singing, playing the piano, clogging, emceeing, traveling, and exercising at the gym. She is a volunteer with the Georgia State Spelling Bee Committee and serves as Region 6 Consultant, a local entertainer and entertainer for Cherry Blossom and Georgia GEM events, and is Chairman of the THINK PINK Committee. She was also an extra in the movie "Something to Talk About" and was featured in a local commercial. Dr. Moulder enjoys helping elementary and middle school students prepare for pageants, and loves to judge local, state, and national pageants. She is married to David Moulder; and they have 2 children: Macy, age 25 and Nicholas, age 21.