MS GEORGIA SENIOR AMERICA 2018,
BET LATORA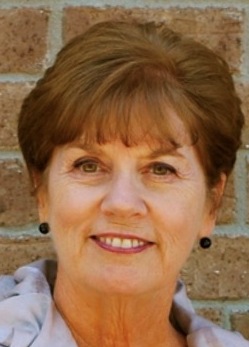 CONGRATULATIONS to BET LATORA, Ms Georgia Senior America 2018!

I am honored to be Ms. Georgia Senior America. Though my New Jersey-born roots run deep, I have proudly called Georgia my home for the past 32 years. My husband, Dennis, and I have been married for 47 years, have three children and six beautiful grandchildren. These precious children are a never-ending reason for my heart to smile!

For thirty years, I was fortunate to have a successful career as a Realtor. With my flexible real estate schedule, I was also able to serve my local community as a substitute teacher for many years.

After retiring, I have devoted much of my time to volunteering. I believe in giving back and making a difference in the world around me. Through the group, Friendship Strength Support, I make jewelry for cancer patients. I have also been blessed to help a group called "Wrapped in Love" by making gifts for organ donor family members. Perhaps my favorite way to give back is when I am able to use my talent and love of dancing to entertain senior citizens in nursing homes.

When I started exploring my love of dance nearly 25 years ago, I had no idea the exciting adventures it would take me on. For five years, I was a member of an over 50 dance team called the ATL Silver Classix Crew. We performed for the Atlanta Braves, Atlanta Hawks, and Globetrotters, and were featured in music videos and a CNN documentary. My involvement in the Crew was a natural progression into the Atlanta acting community. I am active in the Background/Extras Artists Group and have been featured in movies, TV shows, print ads, and commercials.

My personal pleasures also include: Zumba, hip-hop, tap and line dancing, kickboxing, archery, traveling, cooking, interior design, and knitting. I am also learning sign language and how to play the ukulele. I believe it is never too late to dream a new dream or live out an old one. Because of my passion for living well, I have chosen "Active Aging" as my platform. I encourage those I meet to stay active and enjoy life to the fullest. I want to be a role model for young people by showing them that getting older is the best thing that can happen to them, and it can be something to look forward to. The Baby Boomer generation is forcing society to rethink what it means to grow old. We are now well informed about good mental and physical health. It's never too late to start moving. While there is only one alternative to aging, there are many alternatives to aging well.

It has been said if you go to bed with a dream, you will wake up with a purpose. My dream is to see those around me age actively and so it has become my purpose as I proudly carry the title of Ms. Georgia Senior America. I hope to be a role model for what seniors can still accomplish.