MS FLORIDA SENIOR AMERICA 2016,
DONNA DEAN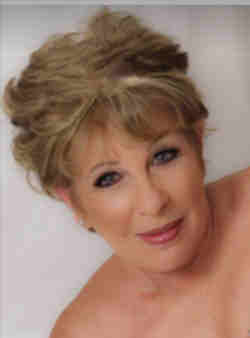 CONGRATULATIONS to DONNA DEAN, Ms Florida Senior America 2016, and to Ms. Senior Florida, Inc., on a terrific State Queen!

Donna Dean is 68 years old and a recent transplant from New York. She now calls Port St. Lucie, Florida, home, with her new husband Peter Belmonte, a talented musician. She is the proud mother of Thomas, Kathleen, Peter and Michael, and is blessed with five beautiful grandchildren, David, Nicholas, Gianna, Christopher and Brian.

She has worked as a licensed NY Realtor, Property Manager, and as an events and entertainment coordinator for an over 55 community.

In 2010 she entered the Ms Senior New York Pageant and realized her lifelong dream of singing. It was her first time on a stage, but not the last! Donna realized that "Dreams have no expiration date," and she won the title of First Runner Up. In 2012 she entered the pageant again and won the title Ms Senior New York. Donna has volunteered at nursing homes, veteran's hospitals, assisted living, Alzheimer units and various hospitals.

In 2015 she was voted New York Cameo Club President. She is also a member of the National Alumni and sings with the Queens' Choir.

When Donna moved to Florida, she was encouraged by Marleen Schuss, director of Ms Senior New York, Inc., to enter the Ms Senior Florida Pageant.

Donna has served on the Board of NOWSA, the National Organization of Women's Safety Awareness (2010-2015), American Association of Care Giving Youth, The Patriot Riders (since 2010). She is also a proud Blur Star Mother.

Donna is proud to repsreent the beautiful State of Florida in the 2016 National Pageant. She is looking forward to all the new friends she hopes to meet. As Donna says, "DREAMS HAVE NO NO EXPIRATION DATE. NEVER RETIRE-- REINVENT YOURSELF!"