MS DELAWARE SENIOR AMERICA 2019,
PHYLLIS TUCKER-SAUNDERS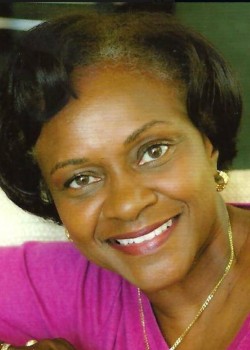 CONGRATULATIONS to PHYLLIS TUCKER-SAUNDERS, Ms Delaware Senior America 2019!

Phyllis Tucker-Saunders is a teacher, author, mentor, facilitator, event planner, and most all, a child of God "seeking the truth, to tell the truth." Her philosophy of life is "Life is a journey, enjoy the ride." On this journey called life, Phyllis grew up in the public housing projects of Newark Delaware, was the first Black cheerleader at her alma-mater, Newark High School. She went on to graduate from the University of DE with a Bachelor's degree in Communications. She won the title and represented the State of Delaware at the Miss Black America Pageant in New Jersey in 1973. Her entire family, many friends, and supporters from Delaware joined her in New Jersey to compete for the title of Ms. Black America. This very valuable experience of competing in pageants, meeting new friends, propelled Phyllis towards living life to the fullest and enjoying the journey along the way.

Using her communication skills, she successfully hosted a Delaware regional television show called "Local Talk With Phyllis." The Show, directed by her sister Earlean, gained much popularity in covering topics of local politics, crime and punishment, and Black History facts as well as uplifting the greatness of youth and young adults. Always wanting to help young people who mirrored her life, Phyllis started a non-profit foundation, Inspiration for Excellence, to help under-privileged youth go to college. To date, her non-profit has donated more than $40,000 in college scholarships and awards, and conducted a variety of workshops for many teens.

After working in corporate America for 22 years, Phyllis decided to follow her passion and God-given purpose. She has been teaching the Bible since the age of 13, starting at The Church of God in Iron Hill, DE, where she worshiped until her early twenties. Although she has been teaching all of these years in Sunday school, Bible Study, and at Kwanzaa Celebrations, she finally realized that her teaching skills are a gift from God and that she can no longer ignore the calling. With that in mind, Phyllis ventured out to get her Master's degree in theology. With her Masters in Theological Studies from Wesley Theological Seminary, Washington DC, Phyllis is now spreading her wings. With a great desire to fulfill God's purpose for her life, she is now the Youth Director at a Presbyterian and will continue teaching in the community and expand her ministry to the college level as she "seeks the truth, to tell the truth."

Phyllis is 13 of 15 children, the wife of James Saunders, the mother of Ardia and her husband Alan, the God-mother of Dolandre and loves spending time with her adorable "double-digits" 10-year old grand-daughter, Aylan. Phyllis' other enjoyable pastimes are playing Hand and Foot with her husband, basketball, water walking, boxing and yoga.