MS DELAWARE SENIOR AMERICA 2014,
DEBORAH LEWIS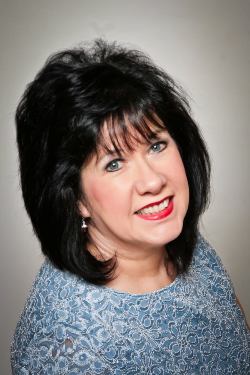 CONGRATULATIONS to DEBORAH LEWIS, Ms Delaware Senior America 2014! As Deborah tells us:

I was fortunate to have been born in the historic town of Asheville NC and grew up in a home a lot like yours enjoying the pleasures of childhood. Early I had interests in music and art, I attended tap dance classes for several years at Fletcher School of Dance.

I graduated from Asheville High School, and attended Western Carolina University, and audited classed at Asheville Buncombe Technical College and Mid-America Seminary. I also attended the Proverbs 31 Workshop and Ken Davis' Dynamic Communication Workshop.

I consider my greatest achievement to be my three children. Robert, Jonathan and Lindsey. I am married to Dr. Robert Lewis and together we enjoy three wonderful grandchildren.

Together we have served in Tennessee, Indiana and North Carolina. As a part of my ministry I have led choirs, dramas, and Bible studies for all age groups. I have ministered in Honduras, Thailand and West Africa. I started my own publishing company and have recorded two Cd's. I am not though exploring life. I cannot wait to see what the Lord has in store for me next!