MS ALABAMA SENIOR AMERICA 2013,
DONNA SHAW McGUFFIE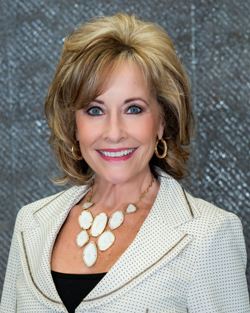 Mrs. Donna Shaw McGuffie of Pinson, Alabama, won the title of Ms. Senior Alabama 2013. Donna entered the pageant as Ms. Senior Heart of Dixie, and competed against eight talented, poised and informed preliminary winners age 60 and above from around the state.

Mrs. McGuffie is a very talented vocalist and was a big hit with the audience. She also won the respect of the judges with her talent, beauty, grace, smile and youthful vivacious appearance. Mrs. McGuffie commanded the stage and held the attention of everyone with her heart felt rendition of the Timi Yuro song, Hurt.

Donna and her husband Ron McGuffie have four children and seven grandchildren. She has volunteered with the American Red Cross, The Care Group (they provide services to seniors), the United Way and has been involved in many other community service organizations. She is a trained aesthetician and has had a diversified career in the field of marketing and sales.

The 27th Ms. Senior Alabama Pageant was held in the Betty Leeth Haynes Theatre at Wallace State Community College in Hanceville, Alabama. Ms. Haynes is a former Ms. Alabama and authored a poem which Senior America adopted as its creed.